Growshops.co.uk the online store specialized in indoor horticulture
With our products and advice, growing your plants indoors will become a breeze. Discover quickly everything you need ...
Approved fertilizers and fertilizers for organic growing, growing boxes, hydroponic or aeroponic systems, horticultural fans, potting soils and substrates, active filtering ... Find all the brands in the hydroponics sector at the best prices: Biobizz, Canna, VG Garden, Lumatek, Plagron, Platinium, Qnubu, Nutriculture, Calitek, Hydropassion, House and Garden USA, Superplant, Method Seven, Sylvania ...
Our new products
Discover the latest product innovations and trends dedicated to indoor and outdoor gardening and much more.
Our flagship products
Popular with our customers and master growers worldwide.
Our featured categories
Find your essential productsin one click.
Vaalserberg Garden fertilizers and nutrients
Decades of experience and intensive cooperation with growers have made Vaalserberg Garden an expert in growing your favorite plants.
Their passion and love for plants has helped many growers achieve the desired results.
Carbon filters - Bull Filter
Known in the carbon filter industry for its good looks and unmistakable qualities, the Bullfilter activated carbon filter uses the best virgin carbon from Australia RC -4/8.
The result is less dust, higher capacity and easy installation. Available from 200 to 3100 m³/h.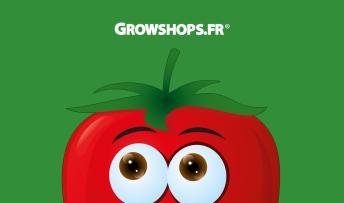 Who are we?
The number 1 French online growshop
For more than 10 years. We design kits and implement solutions to democratize home horticultural production and food autonomy through indoor hydroponics.

A network of enthusiasts
We share our experiences and thanks to a network of nearly 200 suppliers, we are able to offer you the best selection of products for indoor plant production.

Close to our customers
If you are looking for a growing box, a horticultural led lamp, fertilizers, a hydroponic or aeroponic system, an air extractor or an irrigation system, choose Growshops.fr and save money!