Loyalty points and vouchers
With the vouchers Growshops it's easy to save money!
How to benefit from a voucher?
To know if you can benefit from vouchers on Growshops.fr, you just have to check on the product sheet of your item if the product is eligible, simply!
How loyalty points work:
10€ = 1 loyalty point
1 loyalty point = 0.20 cents
Available for 1 year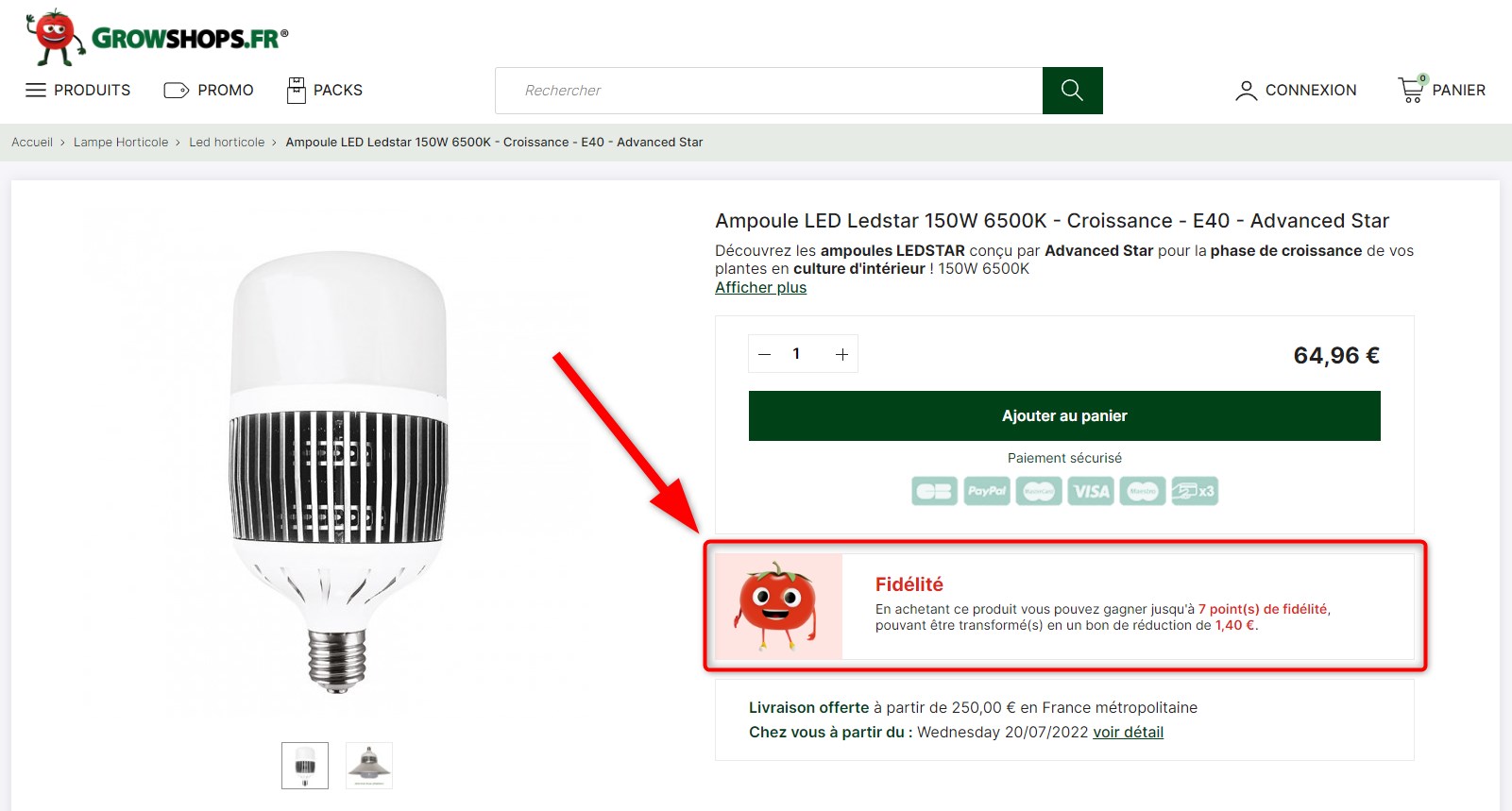 When you place an order, you can also see in your cart, how many loyalty points you can acquire by looking at the "Loyalty" section: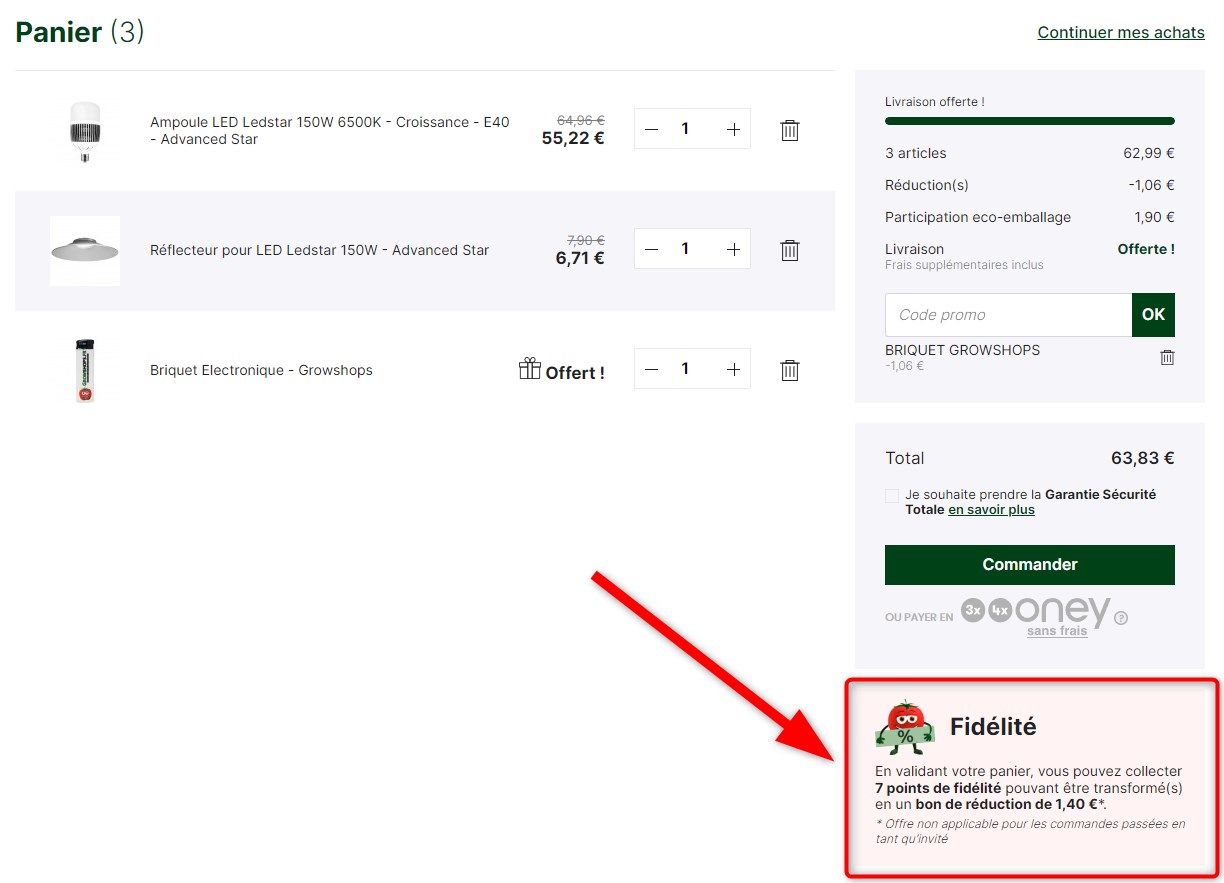 The display of the voucher in your customer area
To benefit from the vouchers, you just have to buy products on Growshops.fr !
You accumulate vouchers and you can view them in your customer area by clicking on the tab"Loyalty and vouchers" in"My Account"

Deduction of the voucher
The vouchers are available after delivery of your last order.
The amount of the vouchers will be deducted from your next order.
They are valid for 365 days.
Convert your points into vouchers by using the "Convert to Voucher" button.
Then use the code provided, like a coupon code, to get your discount!