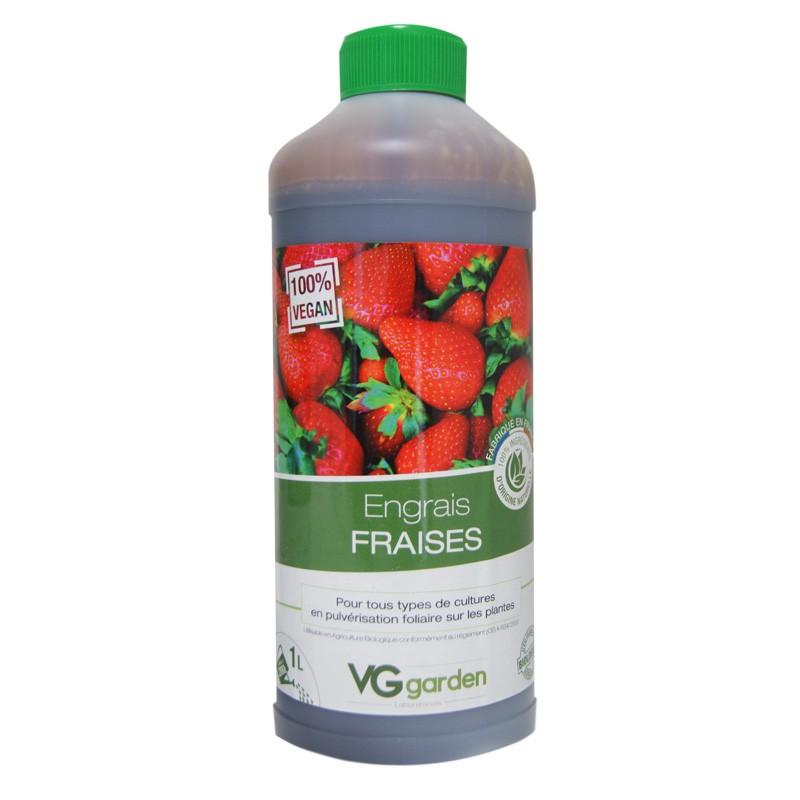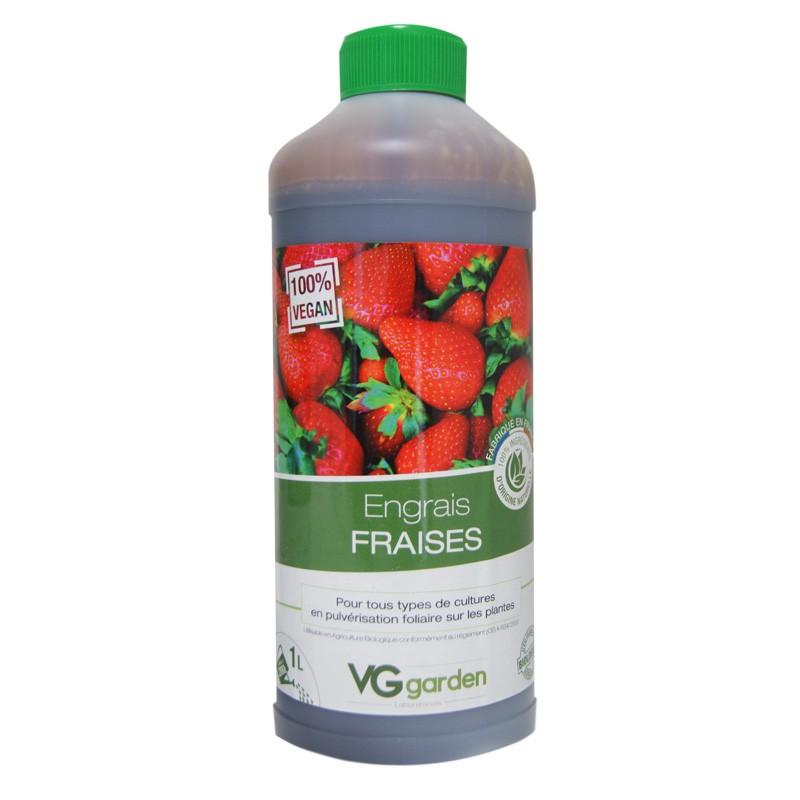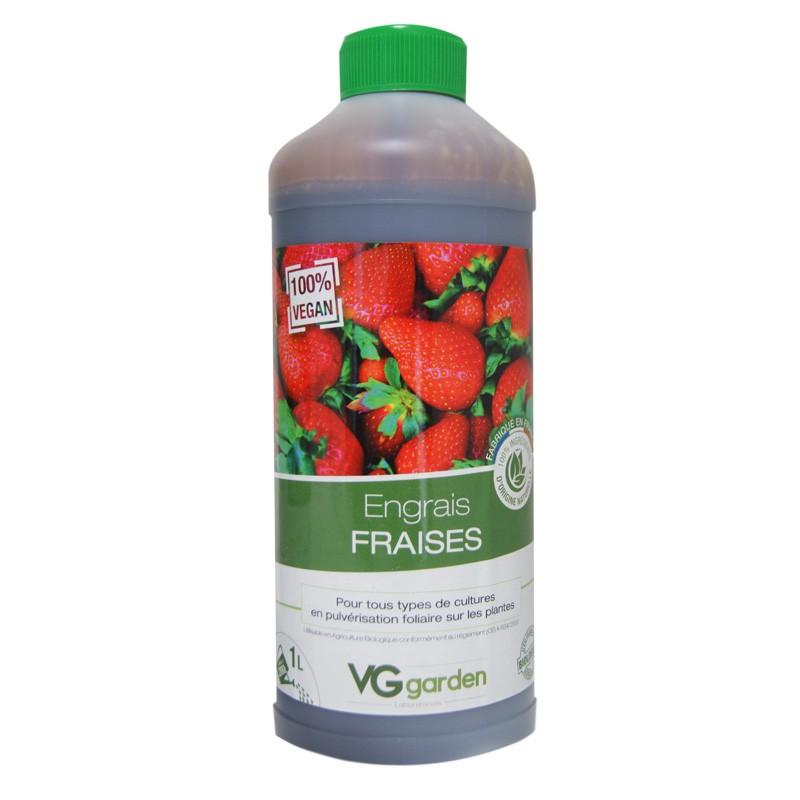 Strawberry Fertilizer 1L - VG Garden
VG Garden offers this fertilizer specially designed for your strawberry crops.
Capacity : 1 Litre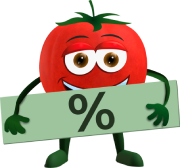 Loyalty
By buying this product you can collect up to
1 loyalty point(s)
, which can be converted into a voucher of
€0.20
.
Free delivery
from €59.00 in France
Product details
Strawberry Fertilizer 100% vegetable
VG Garden - 100% natural origin
Growshops.co.uk offers you a new range of special garden products: the VG Garden range.
The products are composed of100% natural ingredients to bring to your plants all that nature has to offer! Indeed, VG Garden has totally excluded all animal products in the composition of its liquid fertilizers in order to be 100% Vegan.
Usable on all types of plants, in foliar spraying or in watering, the products are also usable in Organic Agriculture (in accordance with the regulation (CE) #834/2007).
VG Garden Strawberry Fertilizer provides the nutrients (Nitrogen, Phosphorus, Potassium) essential for the development of strawberry plants.
It promotes plant growth and fruit development.
For abundant and tasty harvests.
NPK : 4-3-5
How to use the Strawberry Fertilizer ?
Shake the bottle well before use. VG Garden Strawberry Fertilizer must be diluted in water.
Preferably use rain or spring water.
For tap water, let the water stand in the open container for one day before diluting your fertilizer.
Water at the foot of the plants without wetting the foliage and preferably in the morning or evening.
Apply to slightly damp soil.
Water on the basis of 1L of fertilized solution for 1m².
> 1 liter of product can make up to 200 liters of nutrient solution for your plants.
How to dose the Strawberry Fertilizer?
Dilute 5 to 10 ml per liter of water.
When to use the Strawberry Fertilizer?
Fertilize your plants once or twice a week from March to October.
Fertilization not recommended from November to February.
Can be used from the growth phase to the flowering phase.
Composition of the Strawberry fertilizer of VG Garden :
Nitrogen (N) total 3.5% of which 3.5% of organic nitrogen from liquid beet vinasse.
Phosphoric anhydride (P2O5) 2.7% total.
Potassium oxide (K2O) 5% total.
FERTILIZER NF U 42-001 Organic fertilizer
1L bottle

datasheet
| | |
| --- | --- |
| Name | Strawberry Fertilizer 1L - VG Garden |
| Brand | VG Garden |
| Type of fertilizer | Organic |
| Type of fertilizer | Can be used in Organic Agriculture |
| Recommended use | Growth and flowering fertilizers |
| Application | Earth |
| Packaging | 1 L |
| Pays de fabrication | FRANCE |
Other customers have also purchased
Products of the same category