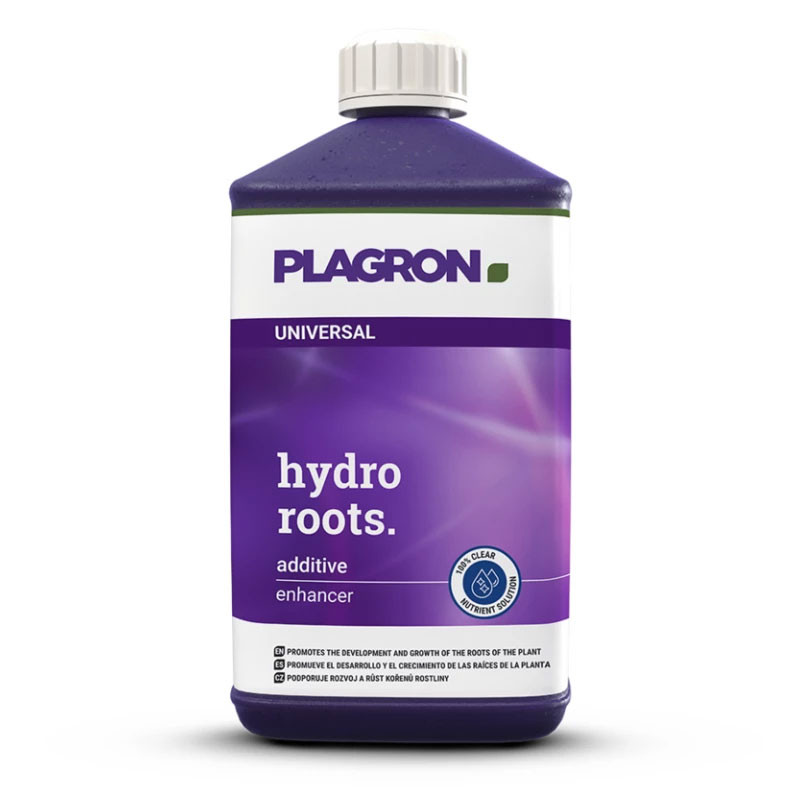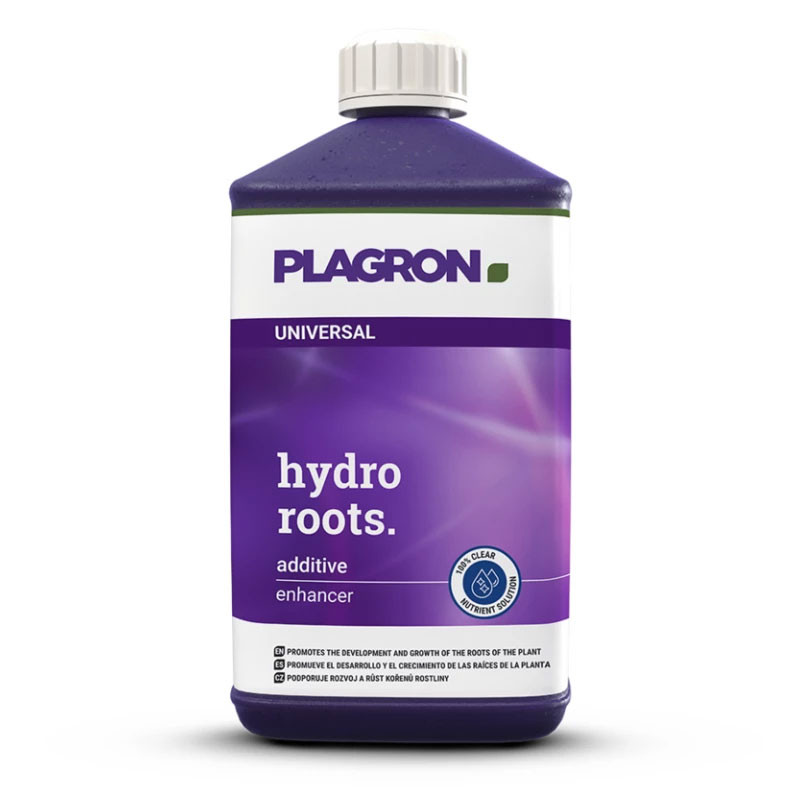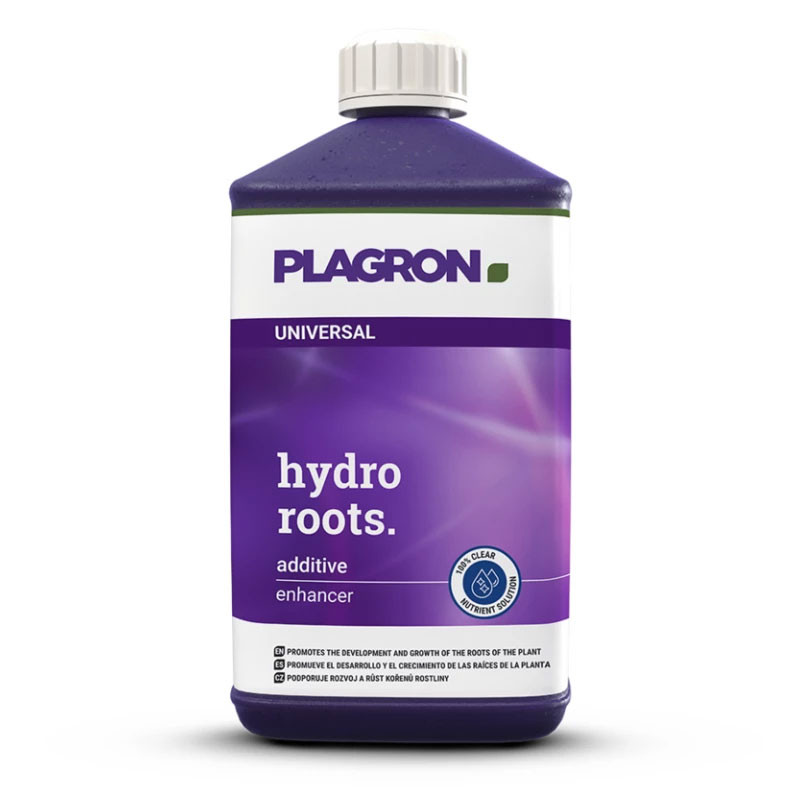 Root stimulator - Hydro Roots - 1L - Plagron
Discover Hydro Roots by Plagronhydro Roots stimulates the development and resistance of your plants' root systems.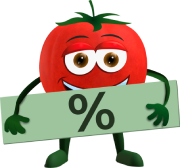 Loyalty
By buying this product you can collect up to
3 loyalty point(s)
, which can be converted into a voucher of
€0.60
.
Free delivery
from €59.00 in France
Product details
Hydro Roots: a root-strengthening additive that stimulates nutrient uptake
Would you like to strengthen the root system of your hydroponic plants? Are you looking for an additive that contains phosphorus and boron, two essential elements for root growth? Do you need an additive that improves root architecture and the absorption of nutrients and water? Then Hydro Roots from Plagron is for you!
Hydro Roots is a root strengthening additive containing an optimal combination of phosphorus and boron. These components have a direct and positive effect on the development of your plants' roots. They promote the initiation and growth of primary and secondary roots, as well as the thickening of root hairs. In this way, Hydro Roots improves the structure and surface of the root system, enabling better absorption of nutrients and water.
Benefits:
Increases the vigour and health of your plants, by providing them with the mineral elements they need to thrive.
Improves the yield and quality of your harvest, by stimulating the roots for better plant growth and flowering.
Reduces the risk of deficiencies and disease, by strengthening your plants' resistance to environmental stresses.
Easy to use, simply add to your nutrient solution in the recommended doses.
Dosage and use:
Shake well before use.
1 ml per liter of water
Use this solution at every watering up to the fourth week of the flowering phase for plants with a short cycle.
Use
Composition:
NPK: 0 - 20 - 0
Boron: 0.23%
Phosphorus: 20.47
datasheet
| | |
| --- | --- |
| Name | Root stimulator - Hydro Roots - 1L - Plagron |
| Type of fertilizer | Mineral |
| Recommended use | Root stimulator |
| Application | Hydroponics |
| Packaging | 1 L |
Other customers have also purchased
Products of the same category