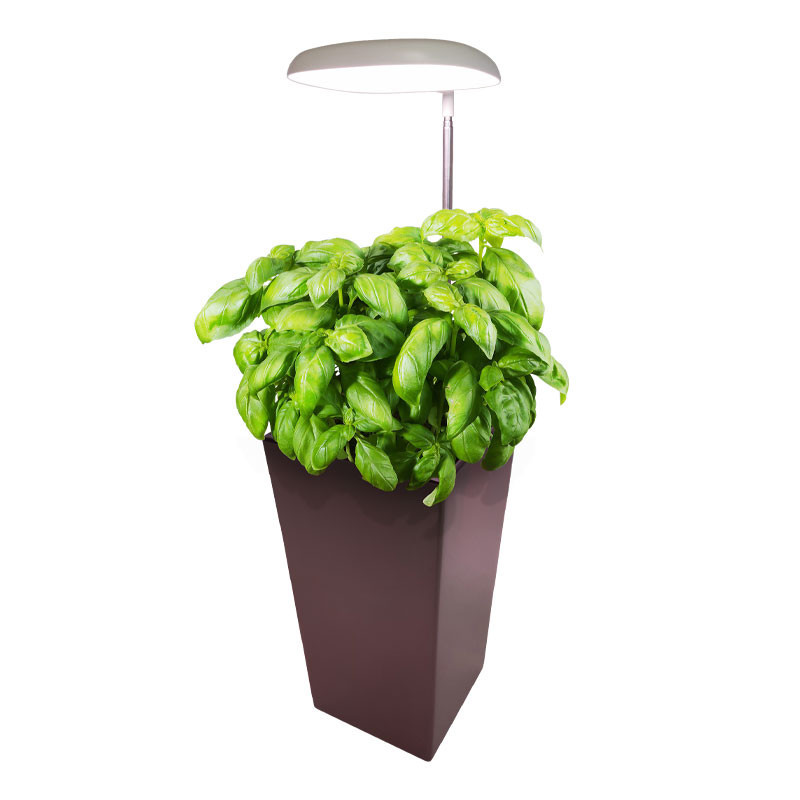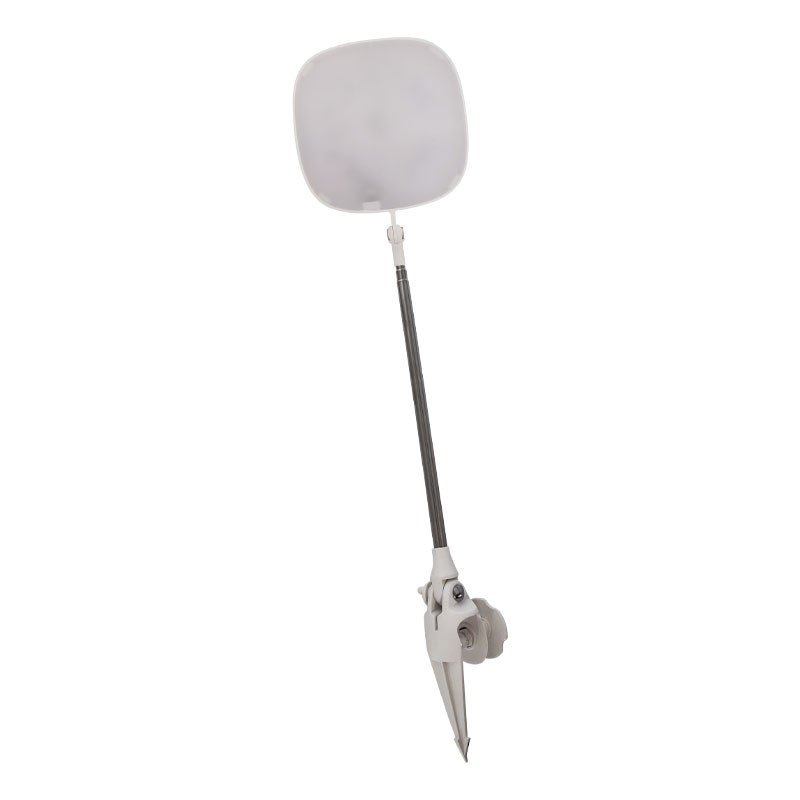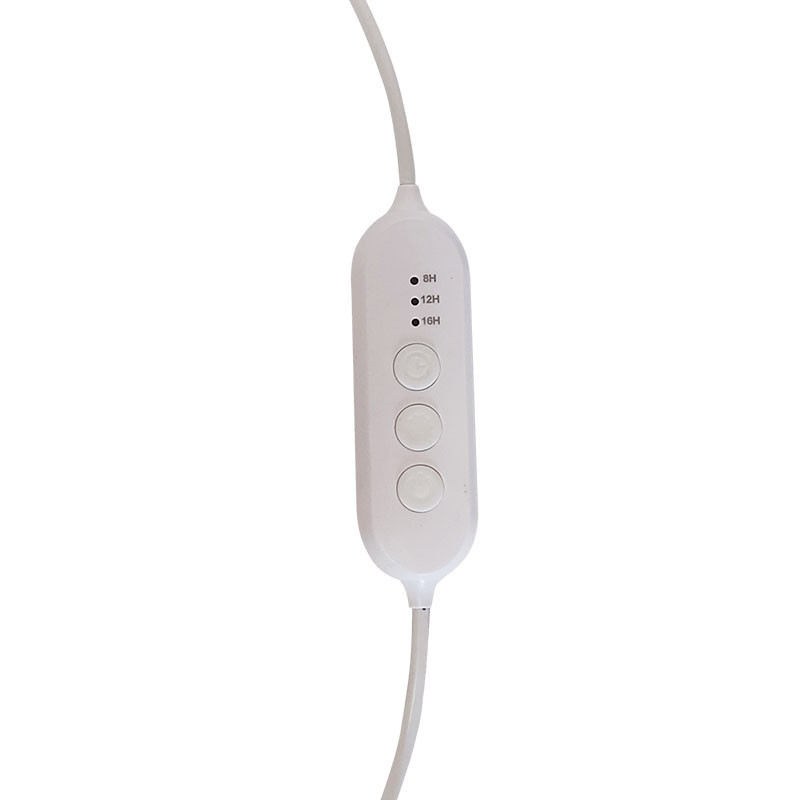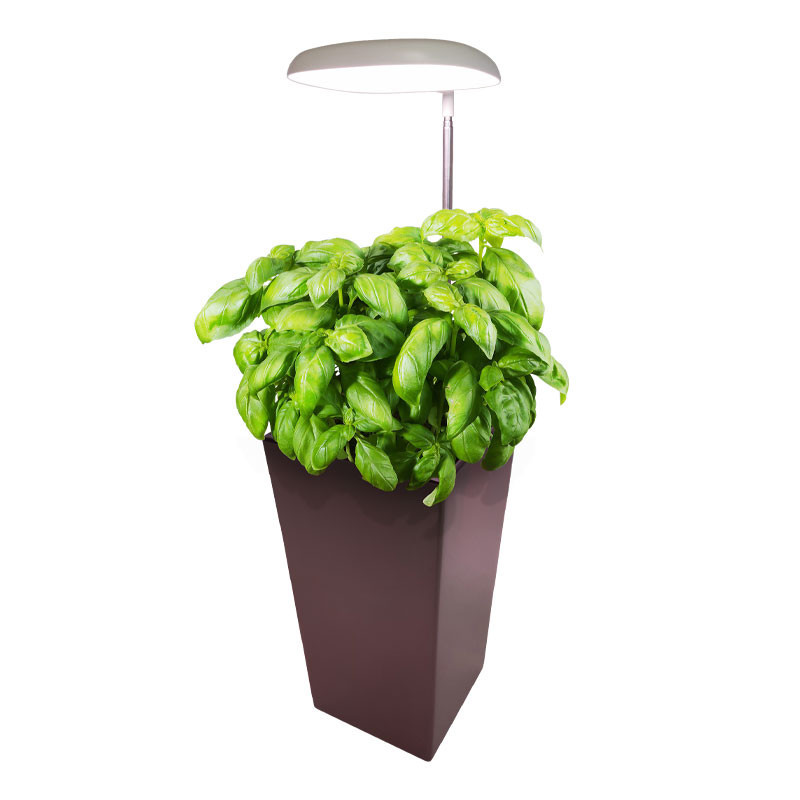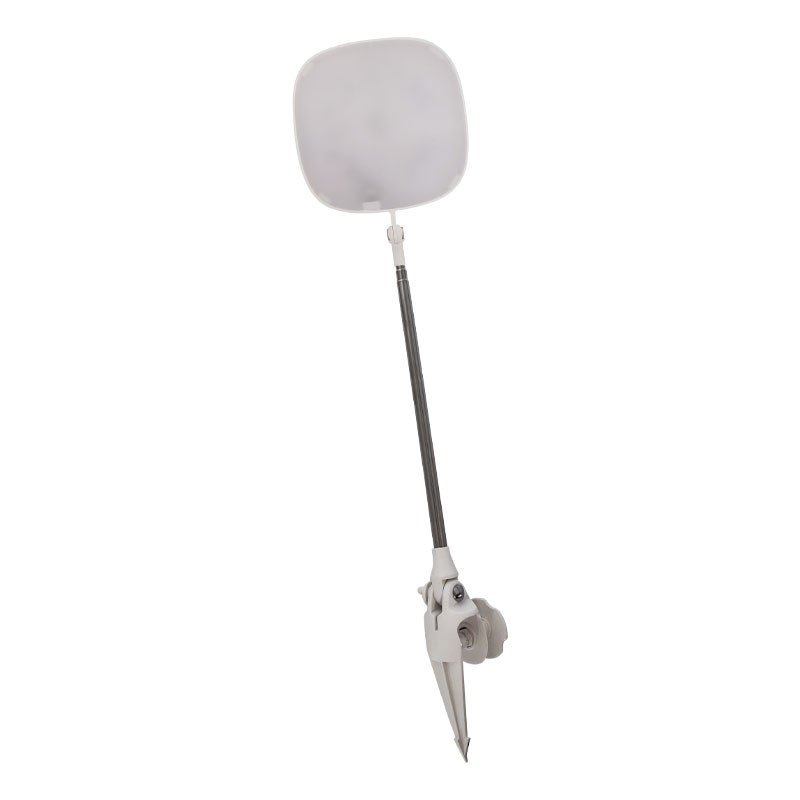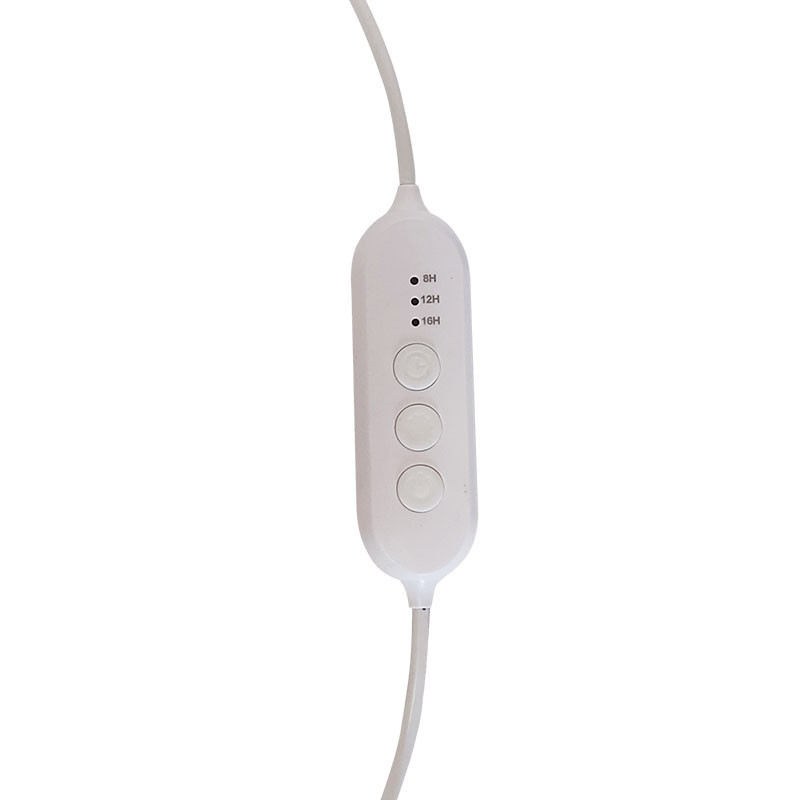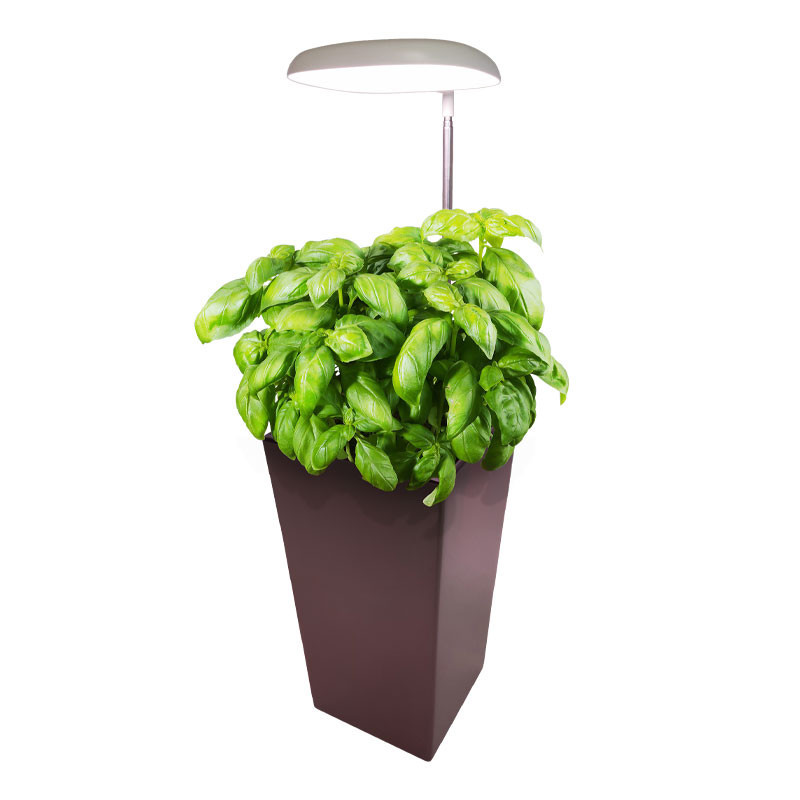 Smart Grow LED - 10W - Small - VG Garden
Discover the Smart Grow LED from VG Gardena LED specially designed to hang on the pot of your plants.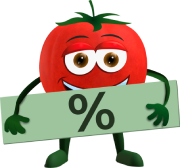 Loyalty
By buying this product you can collect up to
4 loyalty point(s)
, which can be converted into a voucher of
€0.80
.
Free delivery
from €59.00 in France
Product details
Smart Grow LED - 10W - Small
This plant lamp is designed to meet the needs of plants that do not have natural light and to encourage them to grow. With its metallic and height adjustable stem, you can fix it on any type of pot. The remote control will give you the possibility to regulate the brightness and the duration of the light following the needs of the plant.

Entrust it with the care of your best plants even when you are on a trip or weekend!
Recommended plants :
Herbs: basil, thyme, parsley, mint, dill etc.
Flowers: Dianthus, Coreopsis, Gazania, Phlox etc.
Succulents: Cotyledon, Sedum, Echevaria etc.
Tips:
Ideal temperature: 16-24°C
Set the LED 2.5 to 5 cm above the plants so that they receive the right amount of light.
8 hours on and 16 hours off (Press the button, the 8H light will come on)
12 hours on and 12 hours off (Press the button again, the 12H light will come on)
16 hours on and 8 hours off (Press the button a 3rd time, the 16H light will come on)
No timer mode: light stays on unless manually turned off (press button for the 4th time, light will stay on)
5 levels of adjustment for light, with initial setting is brightest mode (100%).
The brightness will follow the cycle below when the button is pressed: 100%-80%-60%-40%-20%-100%.
Provides the light your plant needs.
Benefits:
High performance PPFD - Uniform light
High efficiency - Full Spectrum
8/12/16 hours
Adjustable brightness and height
Adjustable lamp angle
Attachment to hold on pot
Indicator light
Display of current timer setting mode
Features:
Size: 162.5 x 115.5 x (310-750) mm
Power: 10W
Beaming angle: 120°
CCT: 3500K
Operating voltage: 5V DC
Lifetime: 25,000 hours
Operating temperature: -10° to 40°C
IP20
CRI: greater than 80
datasheet
| | |
| --- | --- |
| Name | Smart Grow LED - 10W - Small - VG Garden |
| Brand | VG Garden |
| Color | 3 500K |
| Power (W) | 10 |
Products of the same category