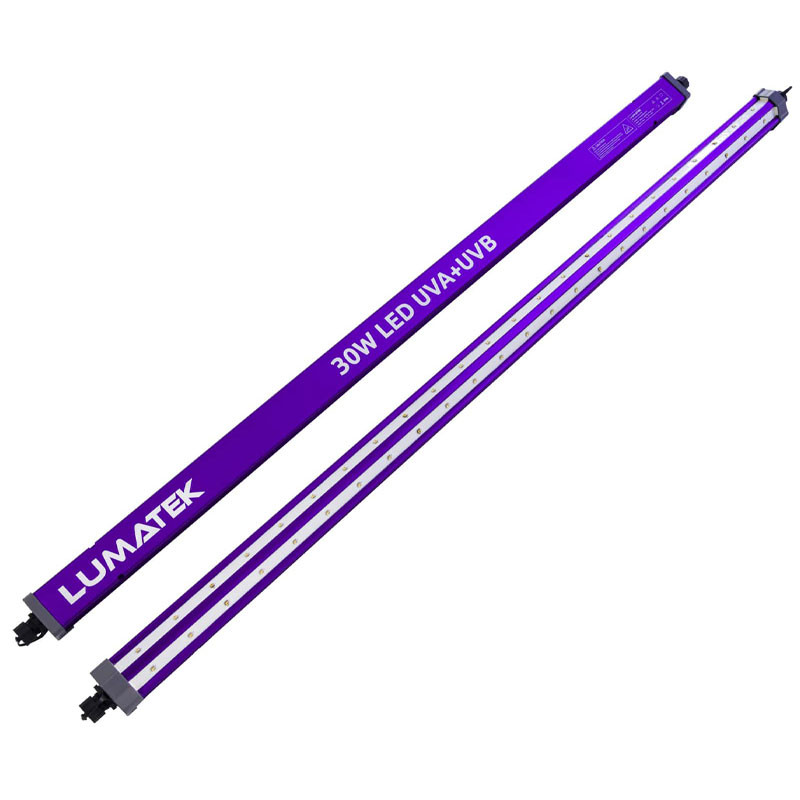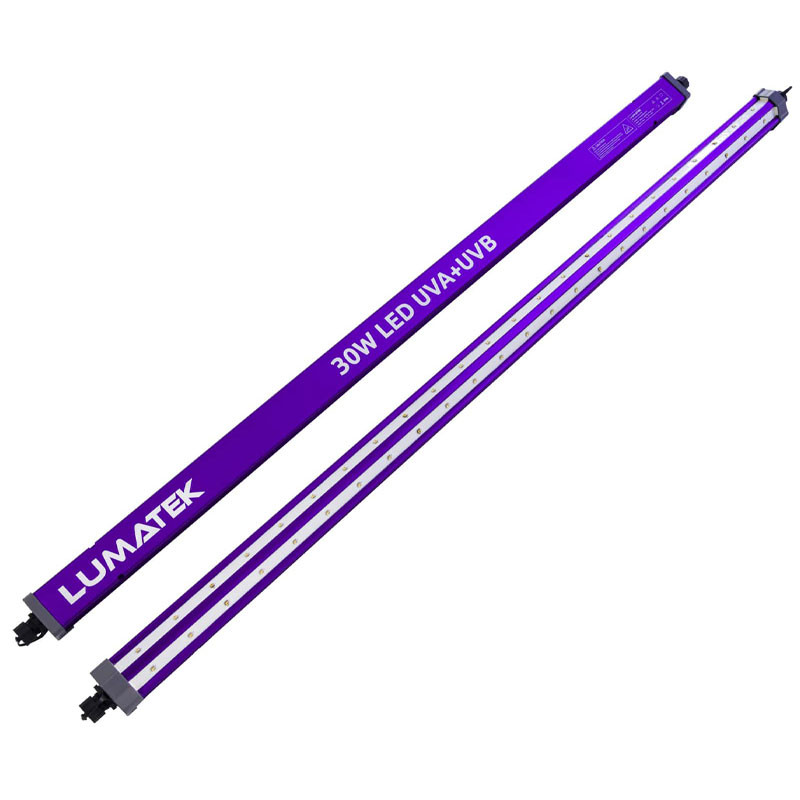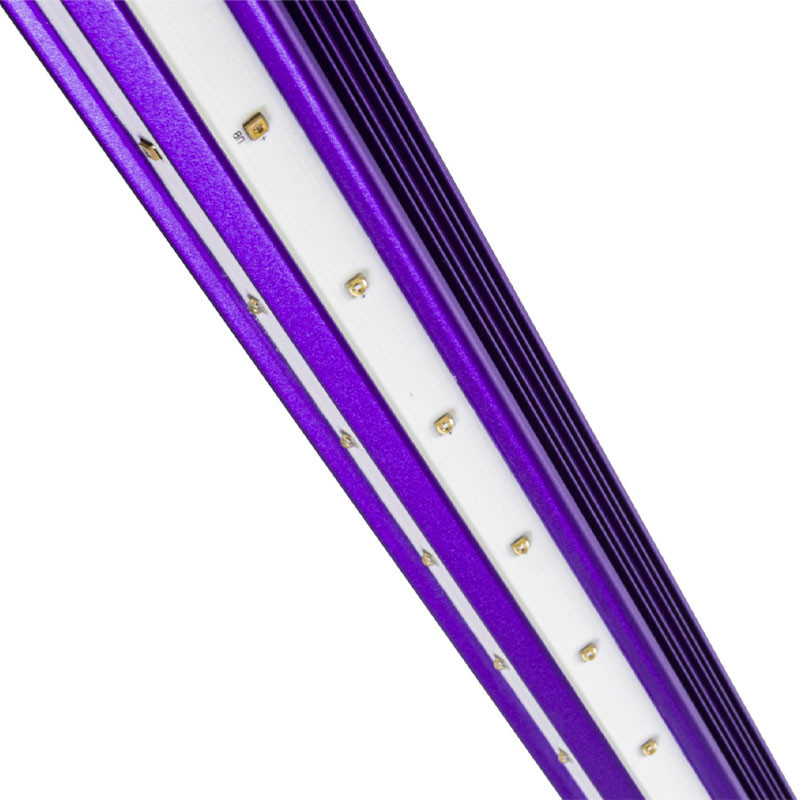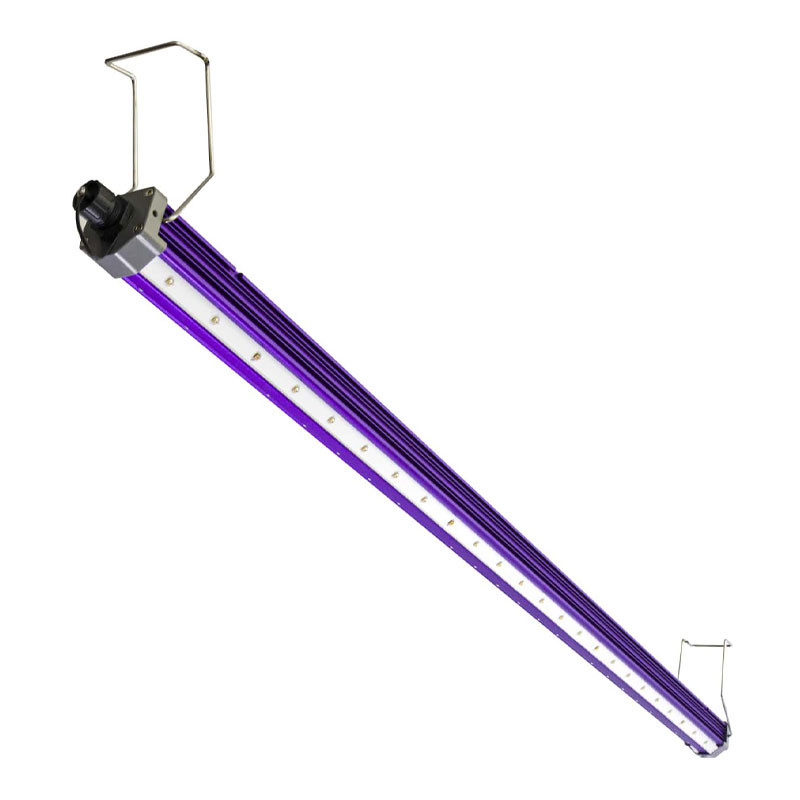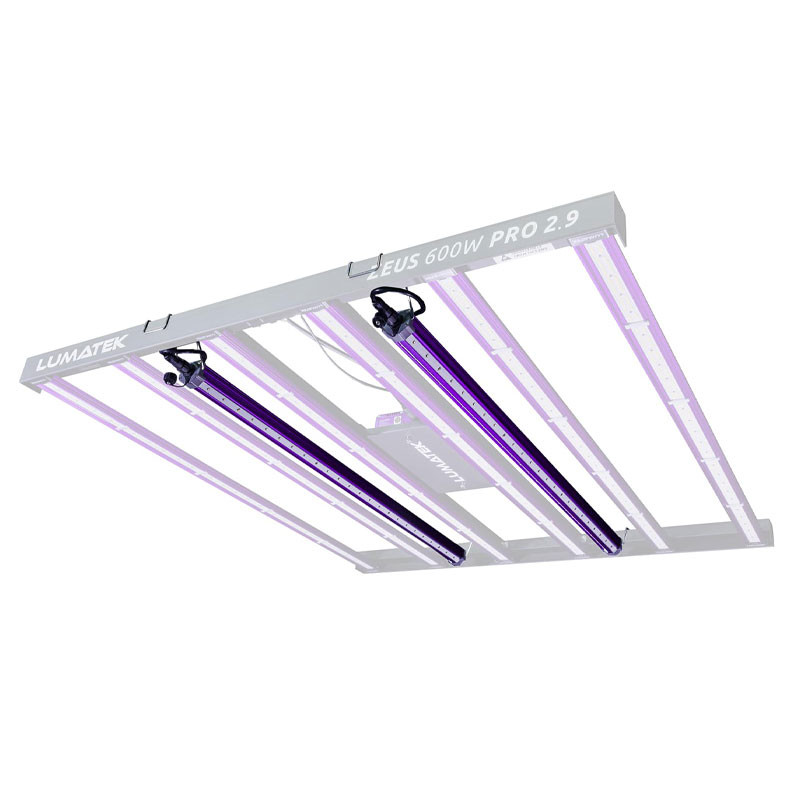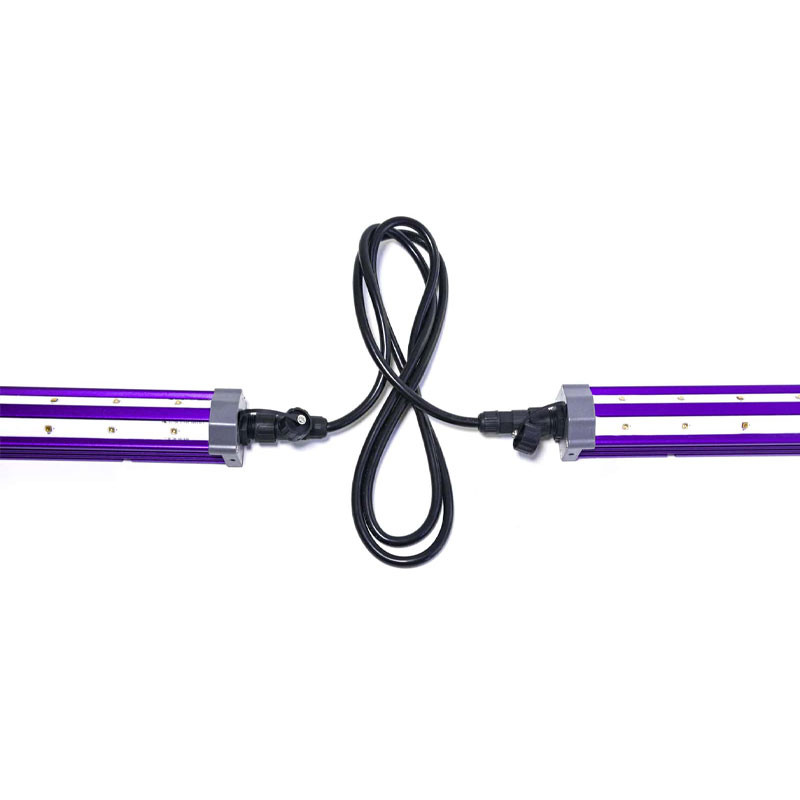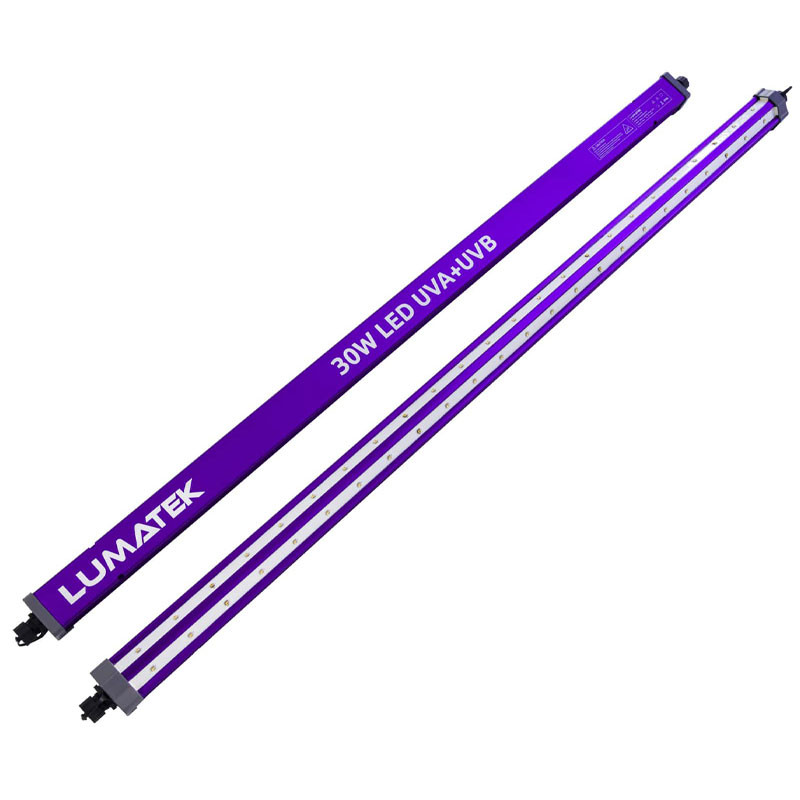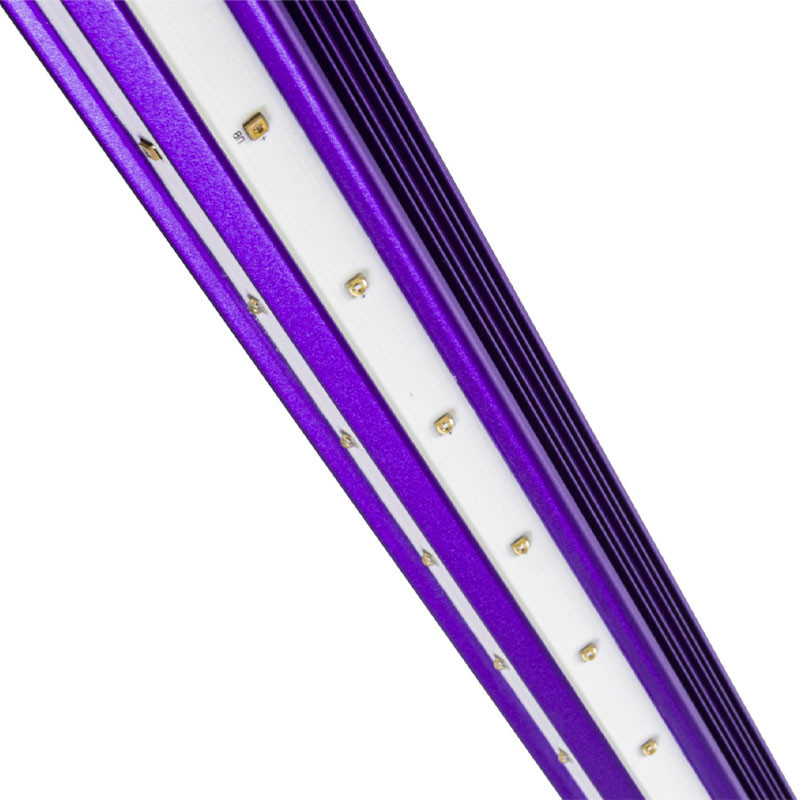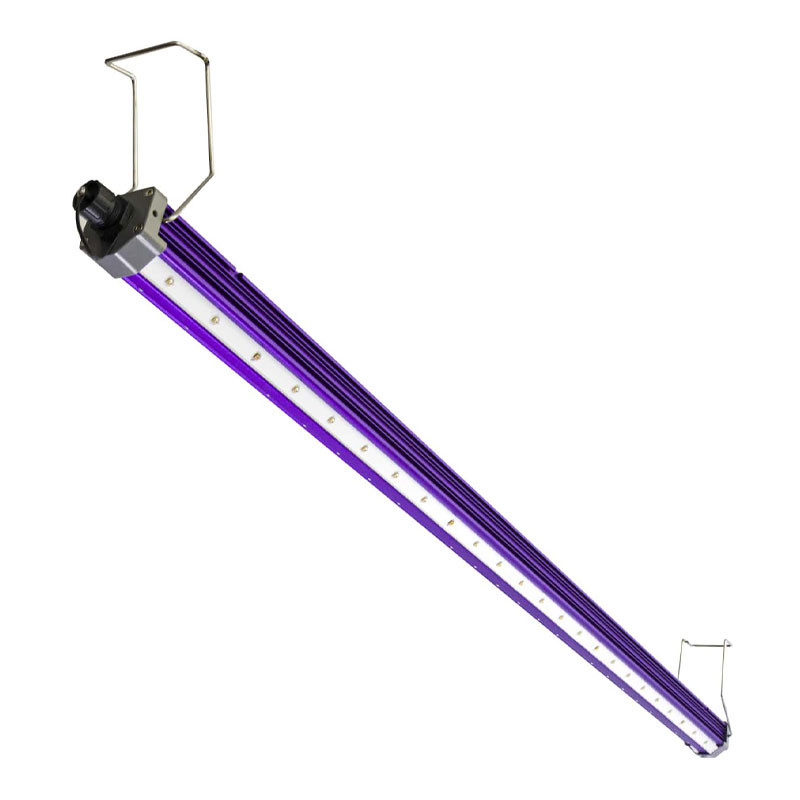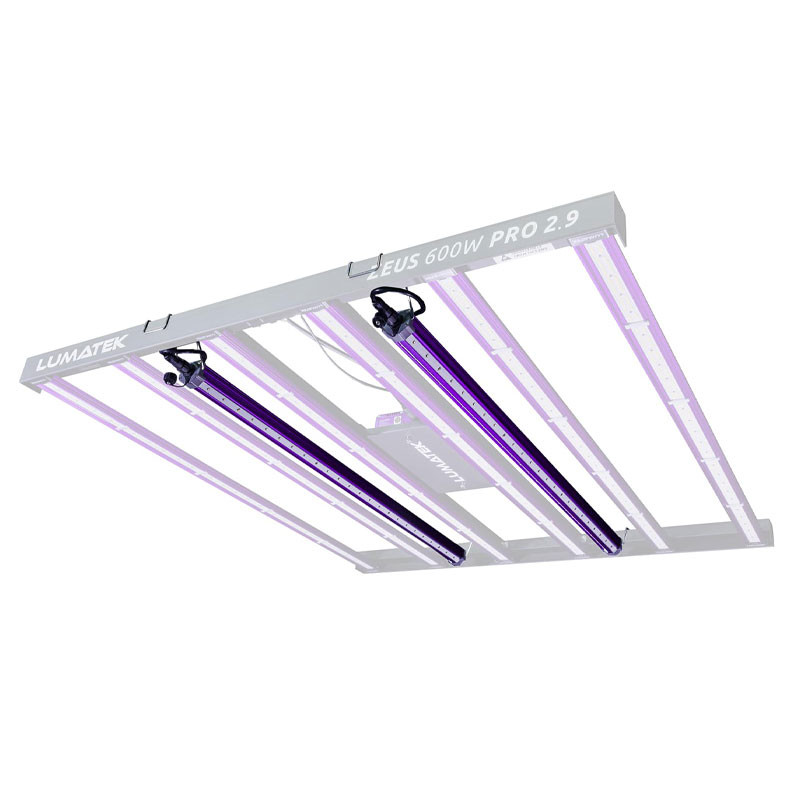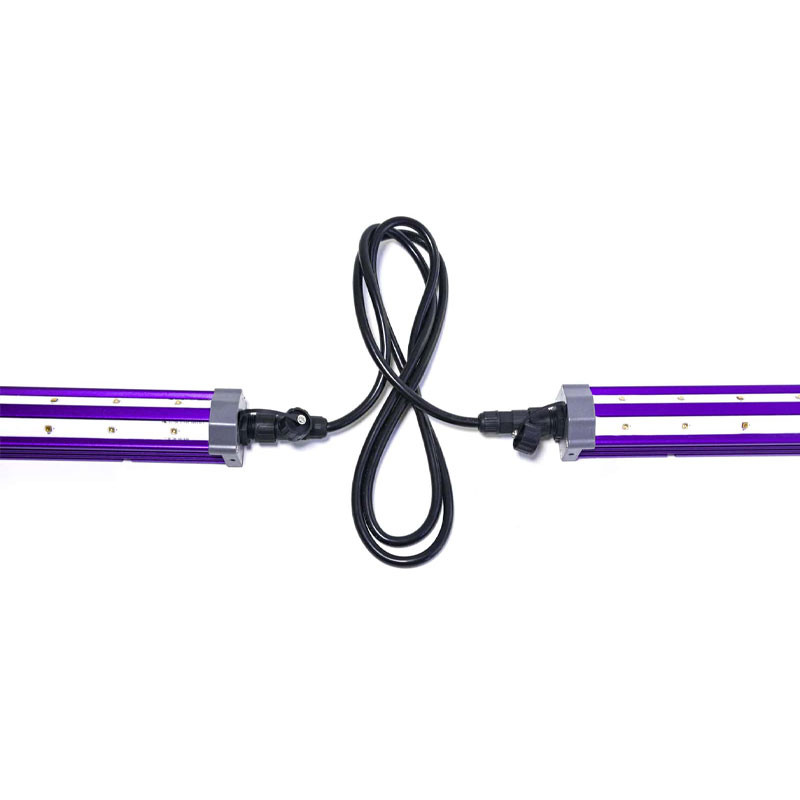 LED additional bar UVA+UVB - 30W - Lumatek
Discover the LED additional bar for the Zeus range from Lumatek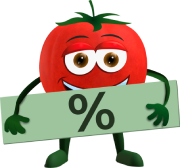 Loyalty
By buying this product you can collect up to
30 loyalty point(s)
, which can be converted into a voucher of
€6.00
.
Free delivery
from €59.00 in France
You may also be interested in these products :
Your product

LED additional bar UVA+UVB...
Product details
LED additional bar UVA+UVB - 30W
This LED bar allows you toadd extra power to your LED zeus horticultural system, for an increase in productivity and light spectrum. Improve the quality of your crops with this LED UV of 30W for the phases of growth and bloom.
It has been specially designed for a contribution in UV-A and UV-B, which is ideal for your plants.
You will be able to connect them easily between them thanks to the daisy chain cable. The performance is at the rendezvous because it is equipped with an input and output socket for the power cable or for the connection in daisy chain according to the use you wish.
You need at least 2 bars LED for the following Zeus:
Zeus 465W 2.6 - For a growing area of 1.2 x 1.2 m
Zeus 600W 2.6 - For a growing area of 1.4 x 1.4 m
Zeus 465W PRO 2.9 - For a 1.2 x 1.2 m grow area
Zeus 600W PRO 2.9 - For a 1.4 x 1.4 m grow area
Zeus 1000W Xtreme CO2 - For a 1.5 x 1.5 m grow area with CO2 supplement
For the Zeus 1000W Pro, for a growing area of 1.5 x 2 m, a minimum of 3 bars is recommended LED.
Application advice for UV-B and UV-A radiation:
It is necessary that you mix the radiation which come in addition on led horticole Zeus, starting from a photoperiod of approximately 12h during the phase of growth and bloom and 4 weeks more at least before the harvest.
If you observe any damage to your plants, it is advisable to increase the distance between the canopy and the lights or decrease the power of the UVs simply by reducing the photoperiod.
Features :
Size: 1000 x 48 x 42 mm
Weight: 1.2kg
Input power: 30W (±5%)
Input voltage: 20-240 V AC, 50-60 Hz
Footprint: 1.2 x 0.6 m
Driver : 30W, 220-240V AC, integrated
Lifetime: L90 > 8500 HRS
Light distribution: 140°
Thermal management: Passive
Power factor: >0.98
Max. ambient temperature: 0 °C
BTU: 102 BTU/h
UV-B (280-315 nm): 100 mW
UV-A (315-400 nm): 1200 mW
Light source: Household UV-B and UV-A diodes
Total number of diodes : 8 UV-B, 40 UV-A
Dimmable: No
External control: No
Daisy chain capability: Yes
Warranty: 1 year
Certification: CE
Waterproof and dustproof: IP65
Application: Multi-layer, Room, Tent
Attention : the power cable and the Daisy Chain cable are sold separately.
datasheet
| | |
| --- | --- |
| Name | LED additional bar UVA+UVB - 30W - Lumatek |
| Brand | Lumatek |
| Type of bulb | LED |
| Power (W) | 30 |
Other customers have also purchased
Products of the same category