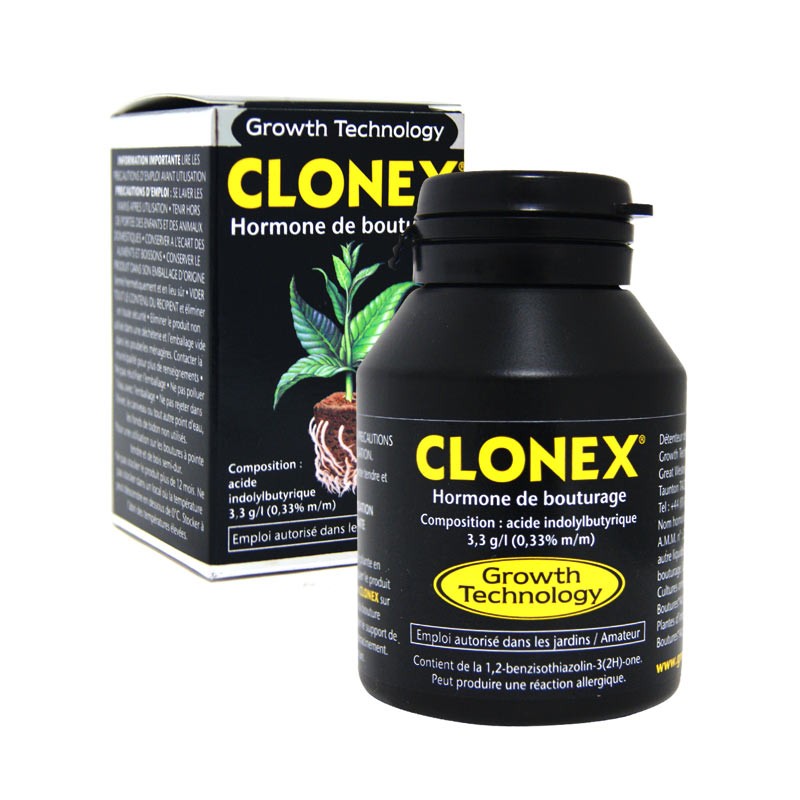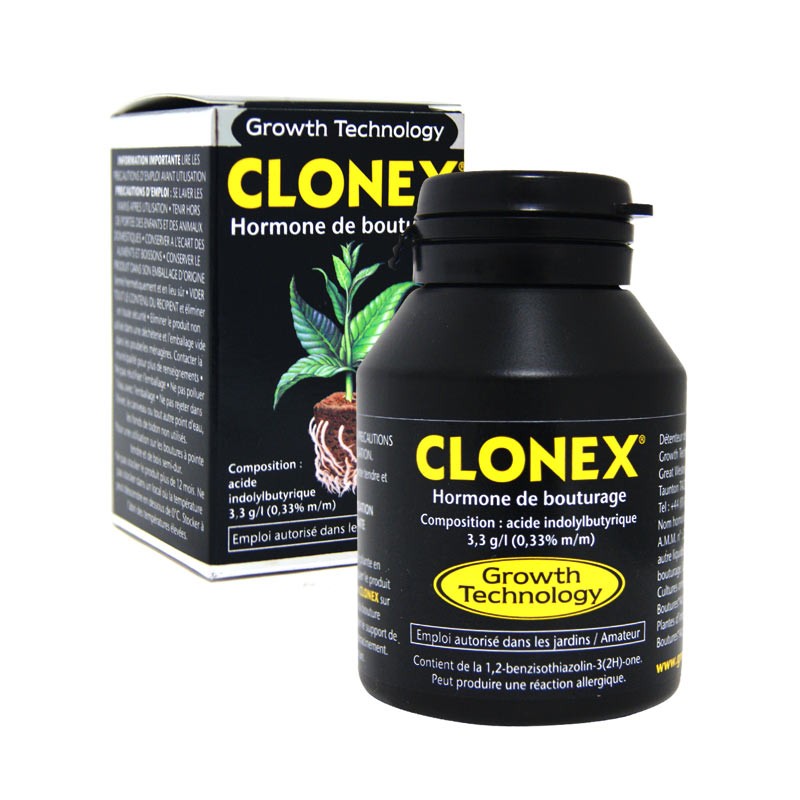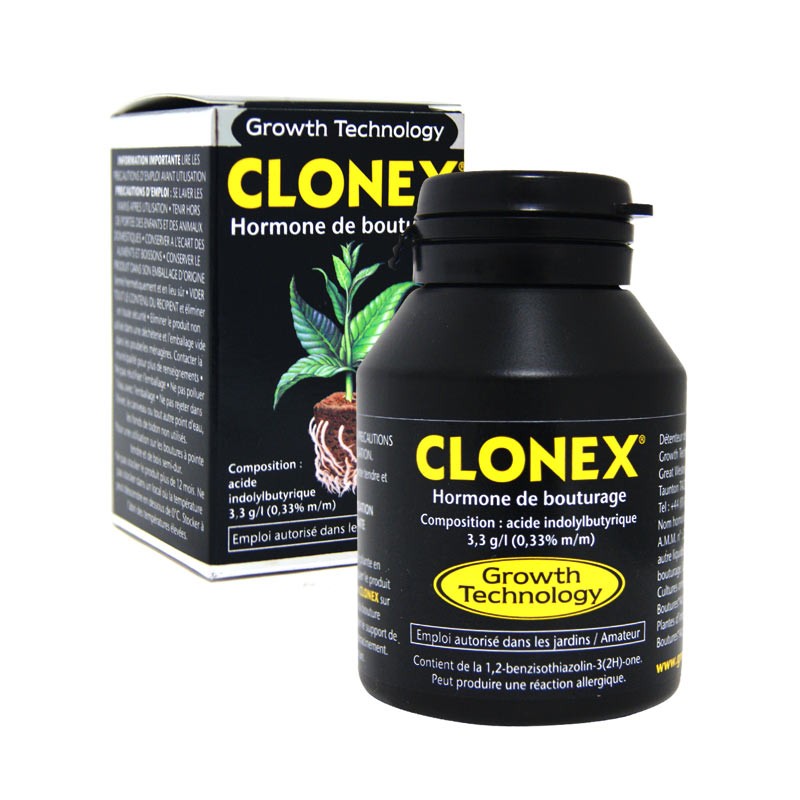 Fertilizer cutting gel Clonex 50 ml - Growth technology
Gel fertilizer with plant hormones for an explosive root development of your cuttings.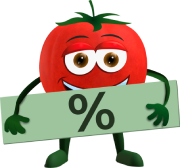 Loyalty
By buying this product you can collect up to
1 loyalty point(s)
, which can be converted into a voucher of
€0.20
.
Free delivery
from €59.00 in France
Product details
Growshops.co.uk offers you again the essential cutting gel: Clonex from Growth technology!
Clonex Cutting Gel is a hormonal formulation full of mineral nutrients and vitamins for ideal growth of your cuttings.
It is a translucent, high performance gel that when in contact with the stem instantly seals the cut tissue, and helps develop the root cells, making them healthy, strong and bushy.
Using Clonex:
- Choose a cutting from a plant that is actively growing, but without flowers.
- Put Clonex in a small dish.
- Soak the base of the cutting in Clonex, to a height of 10 to 20 mm.
- Plant the cutting in the propagation medium.
- Keep the propagation medium and the cutting moist until rooting.
- Maximum number of applications: 1 per year.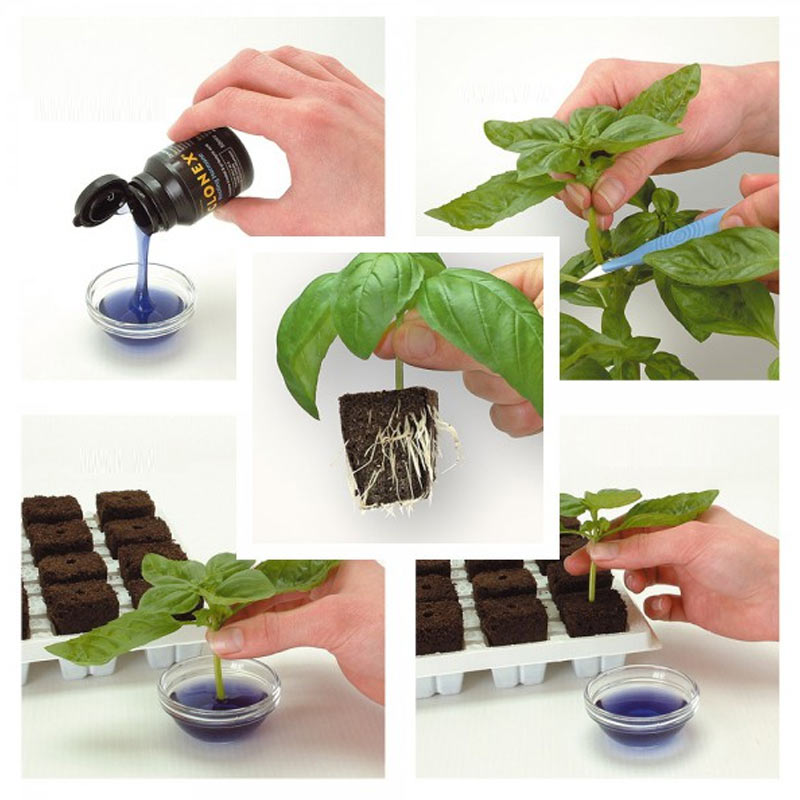 Clonex is tenacious and will remain as long as possible in contact with your cutting to protect it from possible infections and boost its root development.
Clonex Gel Fertilizer for cuttings requires the use of a protection phytosanitary > F.A.Q Phyto.

Technical information :
- Registered name : Clonex
- A.M.M. : n°2180252
- Formulation : other liquid (AL)
- Function : Grafting and Cutting
- Authorized uses : 14053802 Ornamental crops''Trt Plants Cuttings'' Act. Rhizogenesis; 00701010 Indoor and balcony plants ''Trt Plants Cuttings'' Act. Rhizogenesis
- Contains 1,2-benzisothiazolin-3(2H)-one. May produce an allergic reaction.

COMPANY APPROVED BY THE MINISTRY OF AGRICULTURE FOR THE SALE OF PHYTO-PHARMACEUTICAL PRODUCTS TO NON PROFESSIONAL USERS
Approval number : IF01878
Use plant protection products with care. Before using, read the label and the information concerning the product.
datasheet
| | |
| --- | --- |
| Name | Fertilizer cutting gel Clonex 50 ml - Growth technology |
| Brand | Growth technology |
| Type of fertilizer | Mineral |
| Application | Coco, Hydroponics, Rock wool, Earth |
| Country of manufacture | ENGLAND |
Other customers have also purchased
Products of the same category