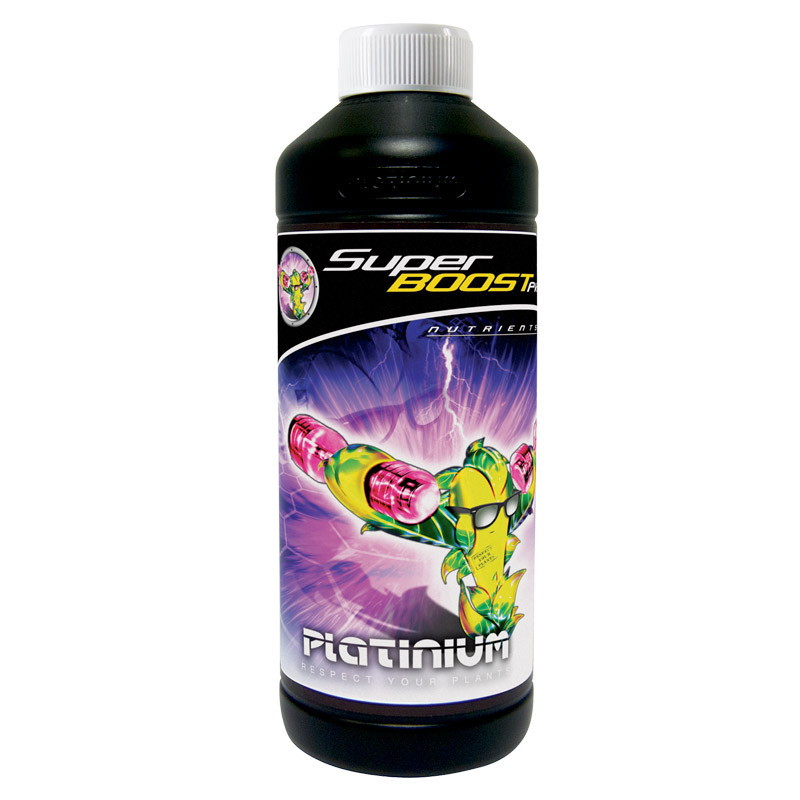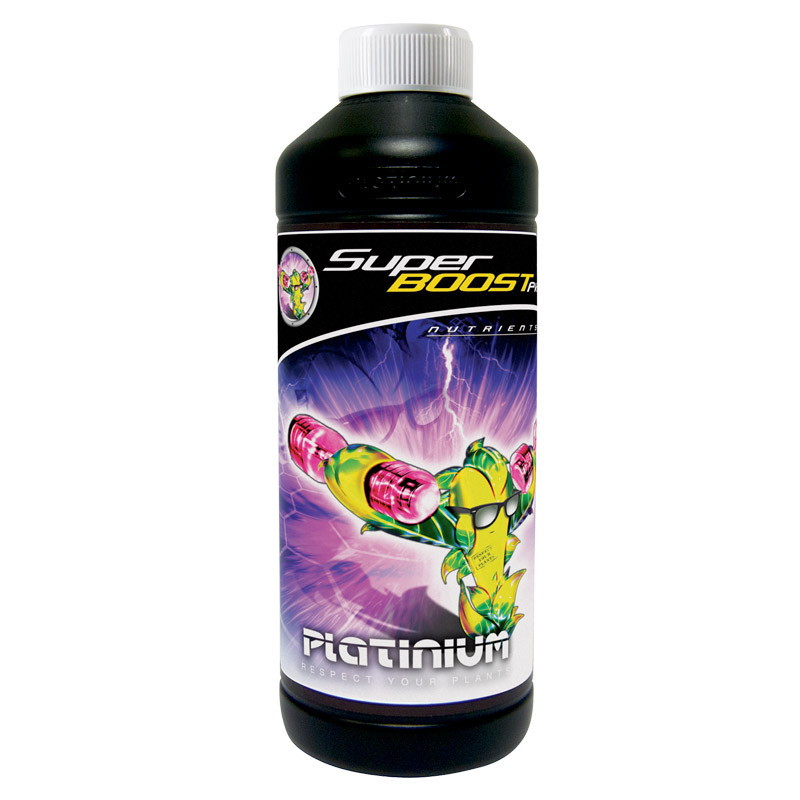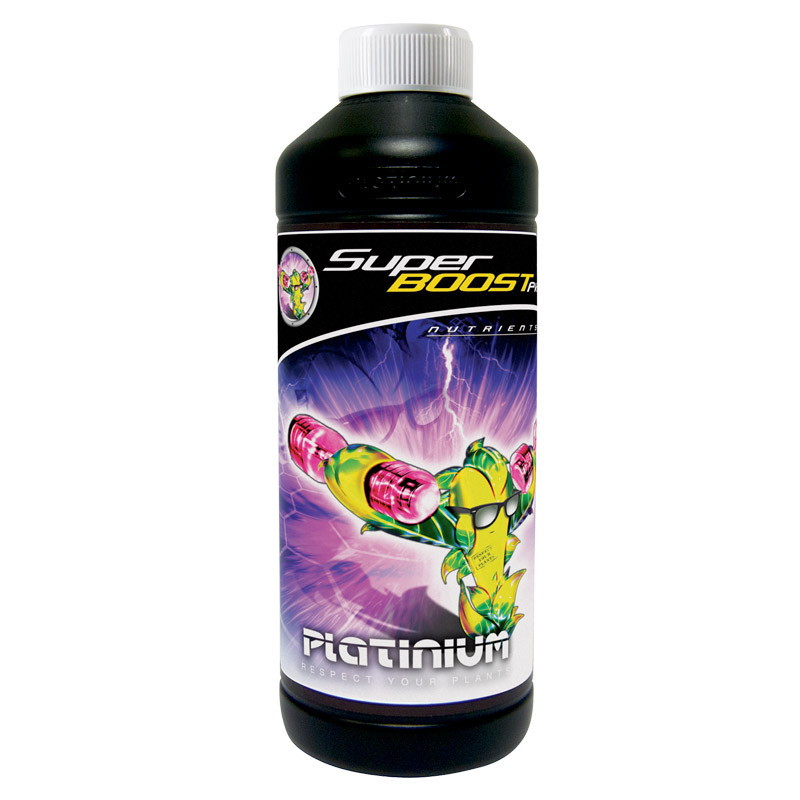 Bloom Booster SuperBoost PK 1L - Terre Hydro Coco - Platinium Nutrients
SuperBoost V2 becomes SuperBoost PK ! The name changes but the quality remains the same!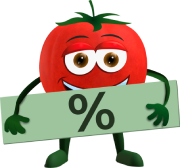 Loyalty
By buying this product you can collect up to
9 loyalty point(s)
, which can be converted into a voucher of
€1.80
.
Free delivery
from €59.00 in France
Product details
Superboost PK is a quality cocktail: a flowering booster powerful cocktail that guarantees a high yield!
This booster has been specially designed for the flowering period of your plants.
The sophisticated composition that Super Boost PK provides is very balanced for the needs of the plants.
It offers abundant floweringand fruit setting for a hard cell structure and better taste.
Superboost PK consists of Phosphorus, Potassium and Sulfur which provides many benefits:
Phosphorus:
- Energy transport,
- Membrane formation,
- Protein synthesis within the plant.
Potassium :
- Synthesis and transfer of sugars,
- Yield factor.
- Involved in photosynthesis
- Regulator of the plant's water supply.
Sulfur:
- Constituent of proteins
- Involved in photosynthesis
- Plays an enzymatic role in the plant.
Thanks to a floral and sugar explosion, Superboost PK guarantees compact, thick and pleasantly scented plants.
EC FERTILIZER
Fertilizer solution PK(S) 5-20-(14)
Use :
- Use in irrigation : Dilute 2.5 to 3.5ml per liter of water.
- Use in spraying: Dilute 2 to 3 ml per liter of water and mix well. Spray the product on the whole plant in a uniform way by avoiding excessive dripping on the leaves.
- Use in watering: Water your plants 1 to 2 times a week, during the flowering period: from the 4th to the 6th week for short plants or from the 6th to the 8th week for long plants. Stop the application 2 weeks before the harvest.
Composition :
- Phosphoric anhydride (P2O5) 5% soluble in water
- Potassium oxide (K2O) 20% soluble in water
- Sulfuric anhydride (SO3) 14% total
H302: Harmful if swallowed.
datasheet
| | |
| --- | --- |
| Name | Bloom Booster SuperBoost PK 1L - Terre Hydro Coco - Platinium Nutrients |
| Brand | Platinium Nutrients |
| Type of fertilizer | Mineral |
| Recommended use | Flowering stimulator |
| Application | Coco |
| Application | Hydroponics |
| Application | Rock wool |
| Application | Earth |
| Packaging | 1 L |
| Pays de fabrication | ESPAGNE |
Other customers have also purchased
Products of the same category