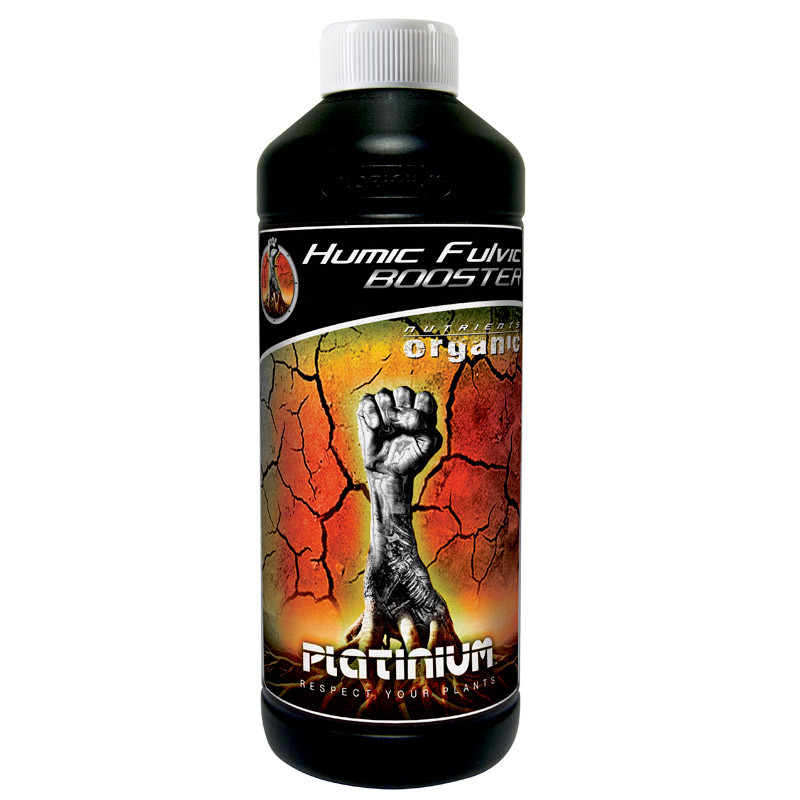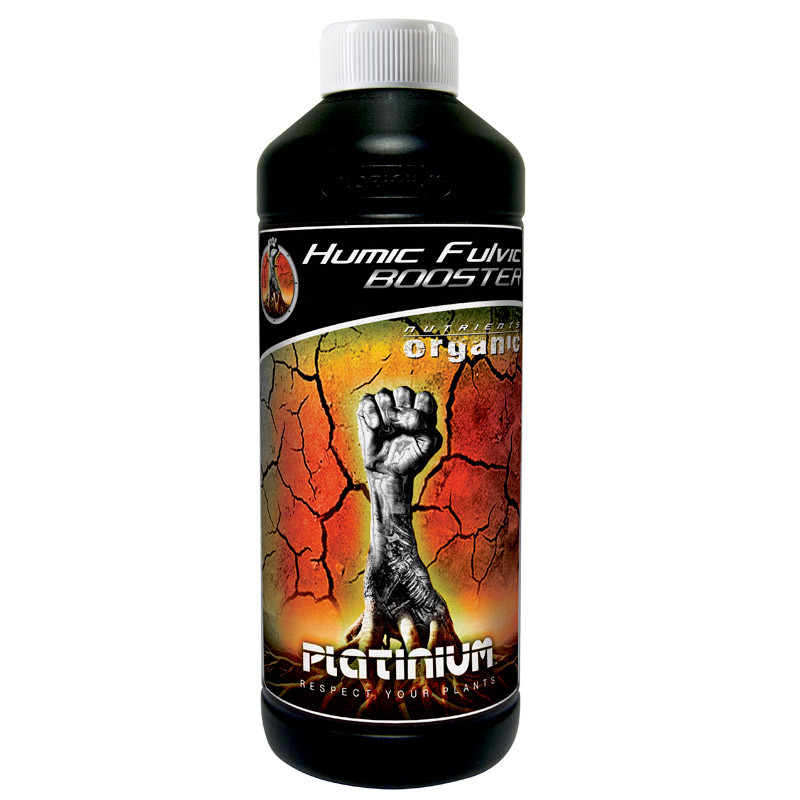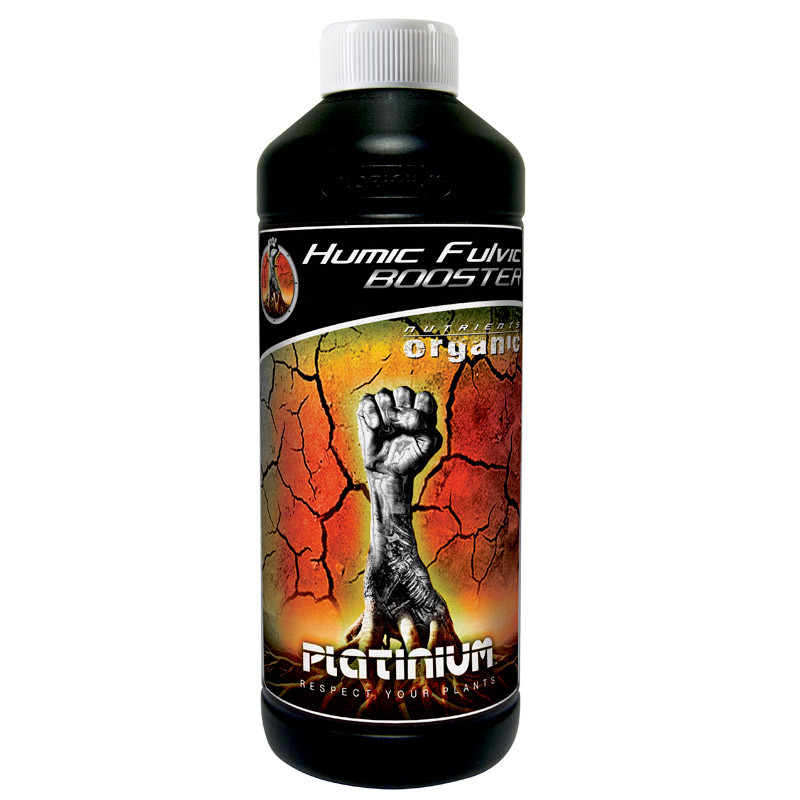 Humic Fulvic Booster 1L - Platinium Nutrients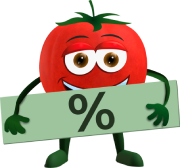 Loyalty
By buying this product you can collect up to
3 loyalty point(s)
, which can be converted into a voucher of
€0.60
.
Free delivery
from €59.00 in France
Product details
Humic Fulvic 1L, the growth and flowering booster you need!
Platinium Humic Fulvic Integral becomes Humic Fulvic Booster but remains the most concentrated on the market without comparison.
Fertilizing material based onhumic and fulvic acids from leonardite.
Humifirst AMM n°1030005
This product is a liquid solution of natural humic and fulvic acids that would improve the physical, chemical and biological conditions of the soil and would favour the development of crops.
Humic Fulvic allows the formation and the development of a performing root hair (root hairs), able to better use the soil resources (fertilizers, water, etc.), which allows a better management of the available resources and inputs (fertilizers, water, etc.) for the crops. It reduces blocking factors and antagonisms between different nutrients.
Ideal for use in drip irrigation systems, for example, because it has been designed to avoid the risk of clogging.
Advantages of Humic Fulvic by Platinium:
- Improves yield and quality of crops
- More roots for an accelerated start
- Good absorption and assimilation of nutrients by the plants
- Better soil structure for more water retention
- Bio-availability of nutrients
- Reduction of rinsing at the end of the cycle
Use of Humic Fulvic by Platinium:
- Drench: 1 to 3 mL/L, saturation at 5 mL/L
- Spray: 1 to 4 mL/L, once a week
Period of use of Humic Fulvic de Platinium:
Sowing, planting, transplanting, transplanting and growing until the first buds appear (sprayed and irrigated).
During flowering, this product is effective until the fourth week of flowering for a better harvest (irrigation only).
Guaranteed contents of Humic Fulvic de Platinium :
Dry matter: 25%
Organic matter: 15 to 20%
Humic acids carbon: 6 to 9%
Fulvic acids carbon: 1.5 to 2.5%
pH: 13
A fertilizer approved by the Ministry of Agriculture
Humic Fulvic Booster is now approved for all crops including vineyards, arboriculture, market gardening, straw cereals and intensive crops.
Humic Fulvic Booster under the Humifirst AMM N°1030005 from Tradecorp would also act on the plant itself by stimulating the enzymatic systems and metabolic processes: increase in resistance to stress and development of the root system, soil/root exchange surfaces and absorption capacities.
From an environmental point of view, HUMIC FULVIC INTEGRAL would allow to reduce fertilizer inputs and would constitute a concrete answer to the problems linked to nitrate leaching and to the management of watersheds. From an economic point of view, Humic Fulvic Booster®optimizes the Real Nutrient Utilization Coefficient and increases the water retention capacity of the soil, which has an obvious impact on the cost of fertilization and irrigation.
The approval ofHumic Fulvic Booster under theAMM N°1030005 (TRADECORP) by the French Ministry of Agriculture officially validates the conclusions of the studies and trials carried out for more than 10 years on this product:
- on the soil: improvement of the cationic exchange capacity, increase of the soil aeration and thus of the roots penetration.
- on the plants: Humic Fulvic Booster promotes root growth and development, especially root hairs, responsible for the assimilation of nutrients and water, and increases resistance to stress (drought, salinity, cold...)


H318 - Causes severe eye damage.
P101 - If medical advice is needed, keep container or label available.
P102 - Keep out of reach of children.
P103 - Read the label before use.
P260 - Do not breathe mists.
P280 - Wear protective gloves/protective clothing/eye protection/face protection.
P305+P351+P338 - IF IN EYES: Rinse cautiously with water for several minutes. Remove contact lenses if worn and if they can be easily removed. Continue rinsing.
P301+P310 - IF SWALLOWED: Call a POISON CENTER or doctor immediately.
TO BE USED WITHIN 24 MONTHS OF MANUFACTURE
datasheet
| | |
| --- | --- |
| Name | Humic Fulvic Booster 1L - Platinium Nutrients |
| Brand | Platinium Nutrients |
| Type of fertilizer | Organic |
| Type of fertilizer | Can be used in Organic Agriculture |
| Recommended use | Growth stimulator |
| Recommended use | Flowering stimulator |
| Application | Coco |
| Application | Hydroponics |
| Application | Rock wool |
| Application | Earth |
| Packaging | 1 L |
| Pays de fabrication | PORTUGAL |
Other customers have also purchased
Products of the same category