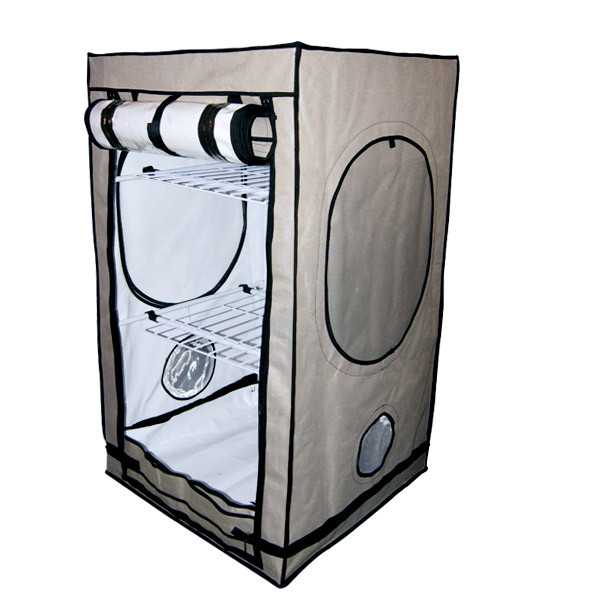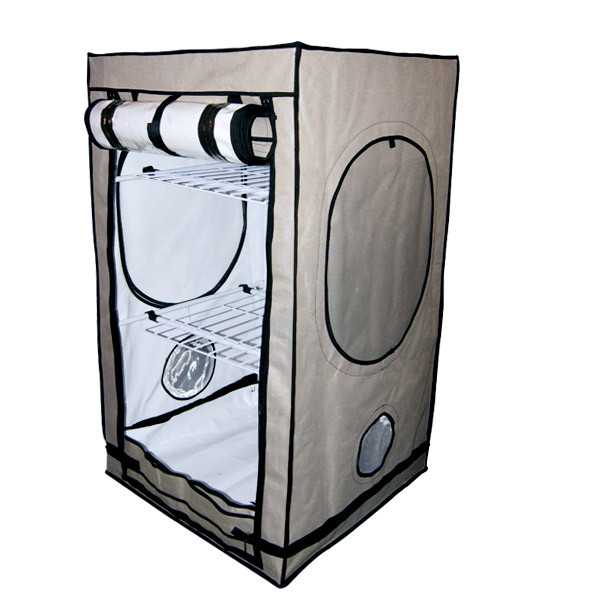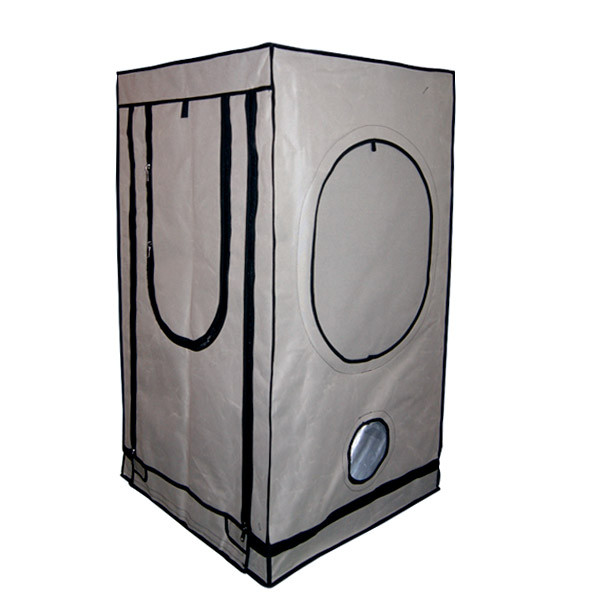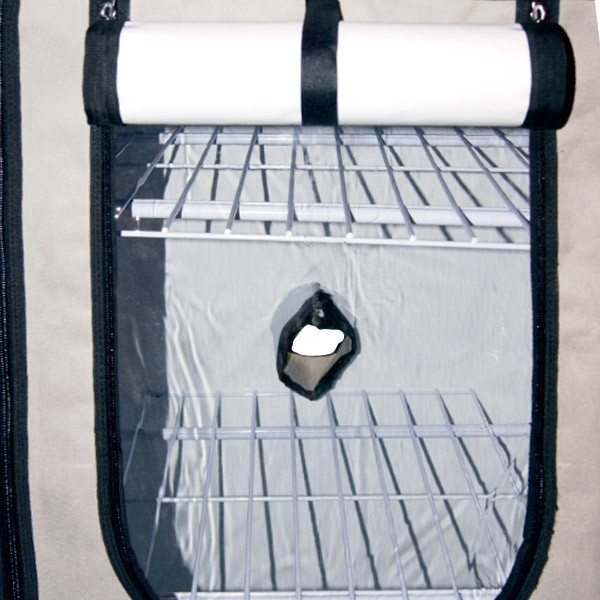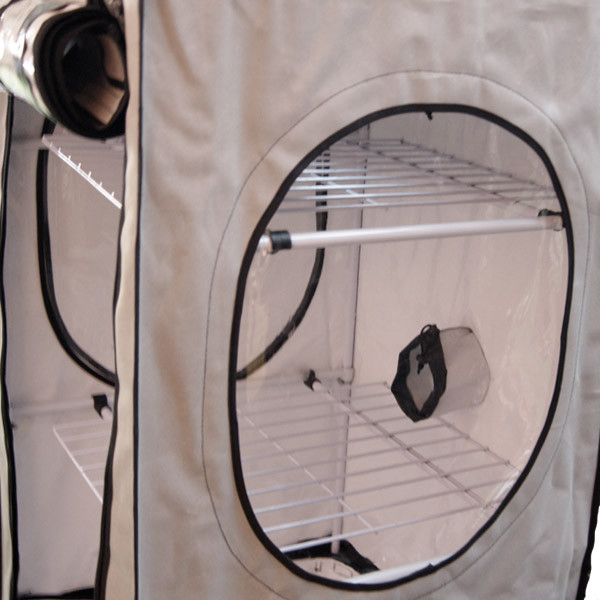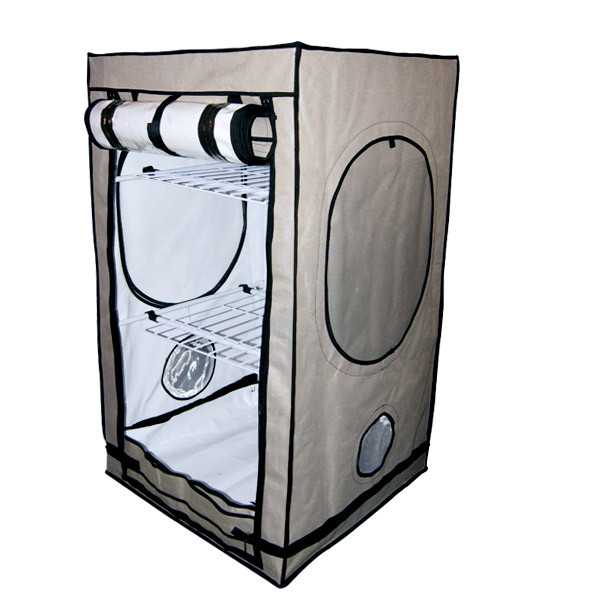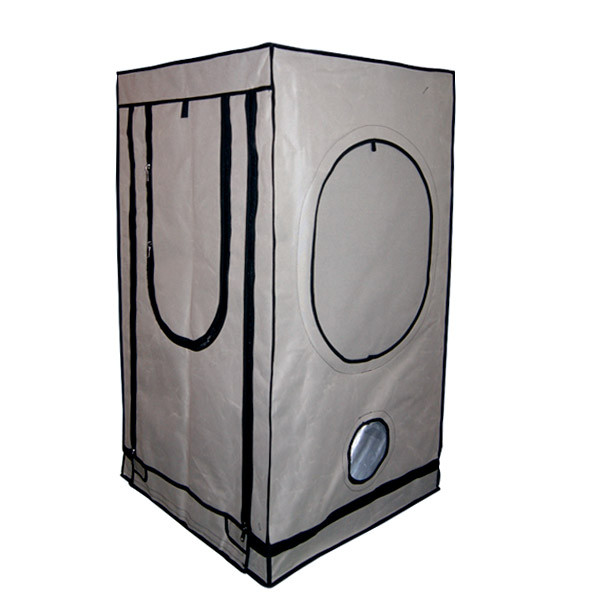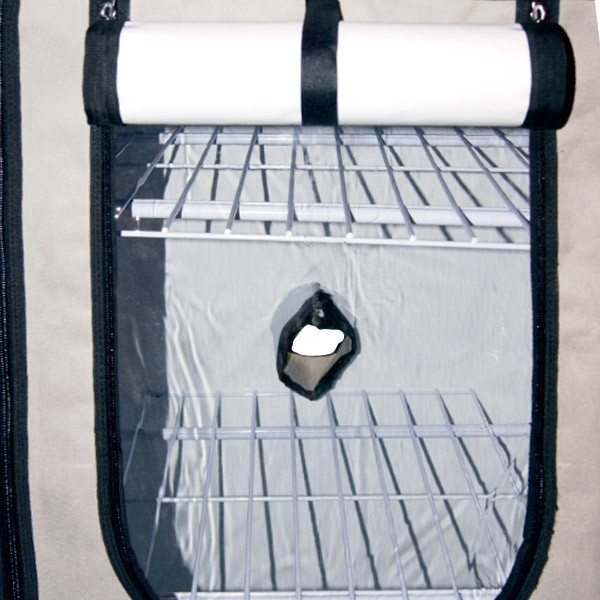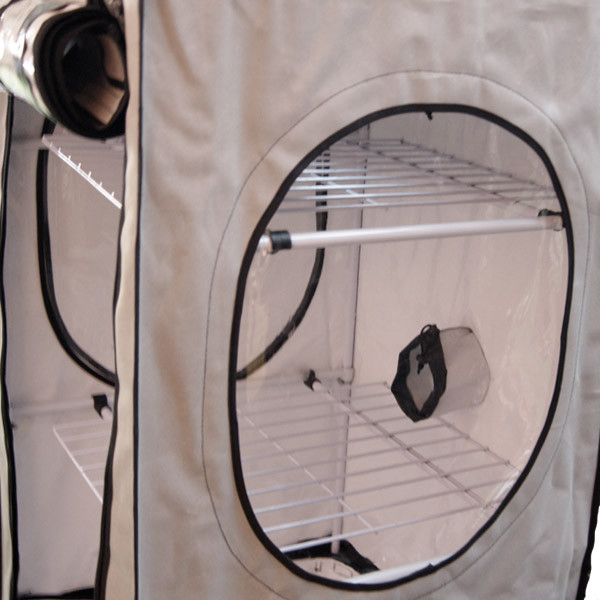 Beige grow room 65 x 65 x 120 cm - Black Silver Premium
Growing chamber growing chamber of the innovative Premium range of Black Silver
Size: 65 x 65 x 120 cm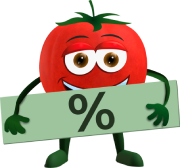 Loyalty
By buying this product you can collect up to
16 loyalty point(s)
, which can be converted into a voucher of
€3.20
.
Free delivery
from €59.00 in France
Product details
Premium grow room - 65 x 65 x 120 cm
These Black Silver grow roomsare tents specially designed for growing plants.
The Black Silver grow rooms are designed to grow all types of plants requiring specific conditions such as Orchids, Succulents, Citrus or even carnivorous and tropical plants.
This grow room allows you to design an indoor garden very easily and at a lower cost:
- Ideal for beginners
- Robust and waterproof
- Lightproof
- Easy assembly and disassembly
- Suitable for all types of hydroponic systems
This growing box is perfectly light-tight, waterproof and equipped with a double bottom to avoid dirt. Of course, they are equipped with passages for extraction and intraction where you can place your air extractor. Passages are provided for cables, at the top and bottom of the box, ideal in hydroponics to connect a system.
Modular floors:
Black Silver offers a grow room with reinforced shelves included.
You can then decide to create three or two distinct growing spaces, or to use a single floor.
You have the possibility to choose different combinations depending on the stage of your plants: seedling, cuttings or growth.
Innovative color:
The majority of grow rooms on the market are black, it was time for a change to offer a brighter style to your space! It will blend perfectly into your interior, in the corner of a room for example.
Observation window:
This innovative grow room offers you an observation window in the front, and a window on each side, which will allow you to control your plants and their lighting, without disturbing the temperature inside your tent.
Indeed, you just have to unzip the canvas part to have access to the transparent PVC window.
Depending on the size of the grow room, the number of observation windows and their sizes vary.
Advantages:
- Increased light tightness
- Beige canvas exterior with reinforced seams
- White tarp interior
- Heavy duty frame
- Tear and abrasion resistant fabric
- White lacquered metal support bars
Observation window


Interior in


white tarp
Removable pool and


attached to the bars
Tent dimensions:
Height: 120 cm
Width: 65 cm
Depth: 65 cm
Features:
- Extraction sock on the roof Ø 200 mm
- Intraction sock and cable passage sock Ø 150 mm
- Passive ventilation grid Ø 150 mm
- Ultra-resistant PVC corners
- Velcro observation window on the front + oval windows on each side
- Removable water tray in white tarpaulin and resistant fabric
- Central door on the front
- Two reinforced shelves supplied
- Solid suspension bars that can support reflector, charcoal filter...
datasheet
| | |
| --- | --- |
| Name | Beige grow room 65 x 65 x 120 cm - Black Silver Premium |
| Brand | Black Silver |
| Height in cm | 120 |
| Width | 65 |
| Length | 65 |
| Pays de fabrication | CHINE |
Other customers have also purchased
Products of the same category